The revolutionary EX line from V2 Cigs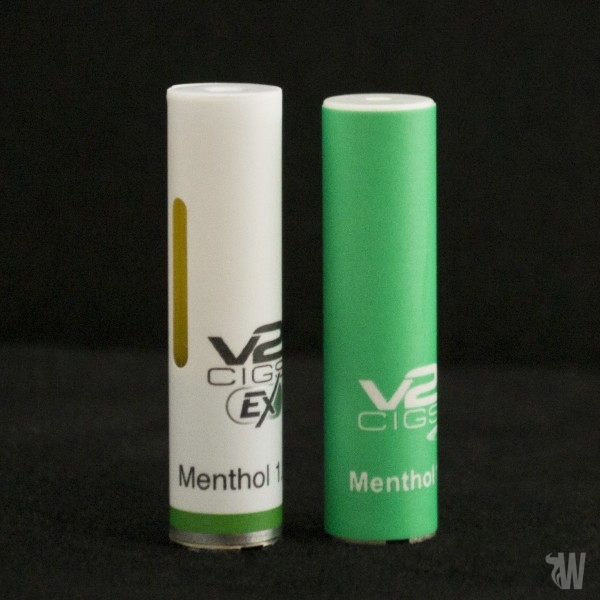 If you are looking to make the switch to electronic cigarettes and are browsing the net for your first starter kit or if you are already vaping but feel that you need a change, then you've probably heard a lot about V2 Cigs. The company is one of the key players in the ecigarette industry and it has been around since 2009. It has quickly become one of the most popular brands on the market due to the quality and simplicity of its products. All their products are designed by V2 Cigs engineers in California and Florida and are assembled in certified plants using only parts from verified and approved suppliers.
One of the reasons for which V2 always stays on top is their continuous effort in trying to improve their products and keep pace with the users' demands. With a completely new design for its batteries and refill cartridges, the new V2 Cigs EX line delivers more eliquid per cartridge, more puffs per battery charge and the best looking mini e-cigarette on the market.
The new EX battery measures just 100 mm in length and is rated for up to 250 puffs per charge. It also operates at an overwhelming 4.2 volts, half-volt higher than standard mini e-cig batteries. This means you will get more vapor, and you will get it longer before recharging. You will also know long before you need to recharge. With an unique and attractive design, these batteries also feature five LED lights that not only light up when you puff, but also show you exactly how much charge you have left in your e-cig.
The revolutionary internal structure of V2 EX Cartridges ensures a constant flavor profile, making the last puff of your favorite e-cigarette taste just as delicious as the first. V2's specialists developed a way to store more e-liquid in the cartridge without increasing its size. The added volume provides users with around 400 puffs for each cartridge, almost double when compared to Classic Flavor Cartridges.
In addition, a small glass orifice gives you the ability to observe how much eliquid is left. Once the cartridge is depleted, you need to simply unscrew it and toss it. Besides this, EX Cartridges are sealed to prevent any kind of leakage and have an optimized airflow, giving off lush vapor clouds with no need for priming.
Besides the refillable cartridges, V2 now offers the EX blanks, which come with some impressive characteristics: Screw-on cap that eliminates leaks and allows easier refill; Streamlined design; Improved liquid efficiency; Refillable up to 20 times; Drip gauge labeled in milliliters; The clear design shows you e-liquid levels;
RELATED REVIEWS: