Best Disposable E-cigarettes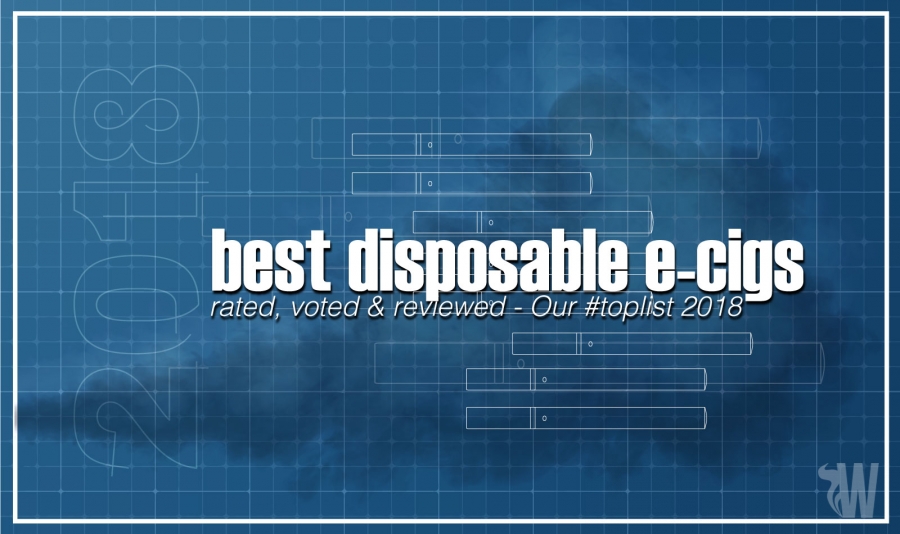 Top rated Disposable E-cigs in 2018
Updated Nov 1st 2018
Thoroughly tested by all of us here at WhichEcigarette, these are some of the best disposable ecigs on the market. Ranked according to their overall performance, we focused on vapor production, battery life, flavor and throat hit. Finding good disposable e-cigarettes is not always easy and that's why we listed a diverse range of products and grouped them per category. Everything from top of the line disposable ecigs from highly respectable manufacturers to disposable e-cigars and disposable nicotine salts devices.
Each product in our in our top disposable ecig list delivers at least 180 puffs and includes a great tobacco flavor. Also the build quality on these non-rechargeable electronic cigarettes is far superior to the flimsy disposables you usually find in gas stations and b&m stores. And although these products will never be as reliable or as powerful as vaporizer pens and box mods they definitely have their pros. Disposables offer a relatively cheap and satisfying vape experience and they also represent great way to try electronic cigarettes before investing money in a starter kit.
If you're still not sure which disposable e-cig is mostly suitable for your personal needs, have a look at popular vape box mods or leave us a comment and we will gladly help you out. We're passionate about vaping and we have the experience to recommend a good product each time. Maximum satisfaction with minimum money spent! Give these top rated disposable ecigs a try and you definitely won't regret it.
Best disposable ecigs by overall performance
These disposables don't just look like traditional cigarettes but they also deliver the same amount of vapor and nicotine. Here are the top performing devices, tested and ranked according to their overall performance.
V4L Disposables
Vapor 4 Life has released a brand new line of disposable e-cigarettes and these are some of the best we tried. With a nicotine concentration of 36mg they succeed at replicating real tobacco cigarettes. Their batteries last for a very long time and you can get them in five different flavors. We recommend tobacco and menthol to start with, and slowly make the transition to watermelon, peppermint and coffee.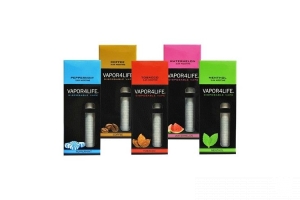 Pro's
Very good flavors
3.6% nicotine concentration
Impressive battery life
Cons
Vapor production is not as goon when the battery drops below 40%
NJoy Daily Disposables
Packet with flavor, NJoy Daily Disposables are a great way to enjoy vaping without investing too much in a starter kit. These tiny e-cigarettes are rated for 300 puffs each and come in two nicotine concentrations from 45mg to 60mg. They even offer a Smooth alternative with a milder throat hit. There are 10 flavors to choose from, including two delicious tobaccos. These disposables e-cigs are consistent, reliable and deliver pretty good vapor.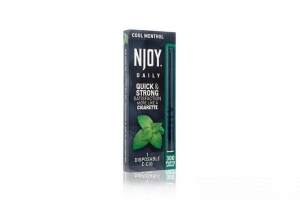 Pro's
High nicotine concentration
10 flavors to choose from
Smooth alternative for a milder throat hit
Cons
The vape can feel a bit harsh at times
Smoketip Disposables
Rated for around 500 puffs each, Smoketip disposable ecigs are really good. They are available in three different flavors and two nicotine concentrations. The LED tip glows green so people will always know you're vaping not smoking.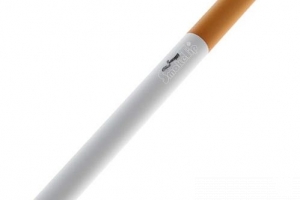 Pro's
Nice flavor
Two nicotine concentrations
500 puffs
Cons
Battery life could be better
V4L WOW Disposables
Some of the most technologically advanced products in this category, the V4L WOW Disposables have been engineered to perfection. These tiny vapes are rated for 200 puffs each but the overall experience is incredible. Flavor and vapor production are off the charts and they have an LED light which glows green to tell everyone you're vaping not smoking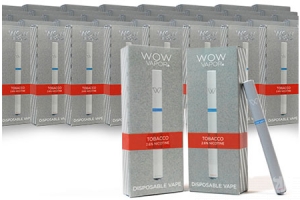 Pro's
They work flawlessly
Great throat hit
Cons
200 puffs is less than what the competition offers
7's Ecig Disposables
7's disposable ecigs are some of the most affordable out there. However, despite their price they offer great value. Each unit delivers at lest 300 puffs and their apple flavor is top notch. They come in 18mg nicotine and the LED tip glows differently, depending on the type of flavor you're using.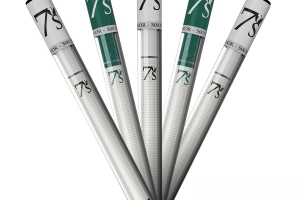 Cons
Only one flavor and nicotine strength
Best disposable ecigs by number of flavors
Flavors are very important when giving e-cigarettes a first try. These brands offer a lot more than your standard tobacco and menthol and that's why we fully recommend them. They might be a bit pricier then some of the competitors but you are paying for quality. Give them a try and you definitely won't regret it!
White Cloud Fling Wide Mini disposables
With over 20 delicious flavors, it's easy to see why these White Cloud Fling Wide Mini disposables are on the no. #1 spot in this category. They don't mimic the shape and size of combustible cigarettes and they have some of the best batteries out there. With 450mAh batteries, 6 nicotine levels to choose from and 2ml reservoirs you will not find anything better.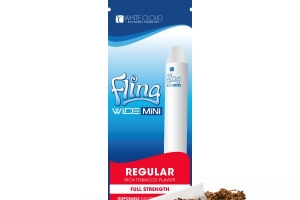 Pro's
20+ flavors
450mAh batteries
6 nicotine strengths
Cons
They look more like personal vaporizers than disposable ecigs, but that's a subjective con.
Blu Disposables
Available in six different flavors and with nicotine levels as high as 45mg, Blu disposables are some of the most popular ecigs on the market. With the signature blue LED tip and rated for 400puffs each, these tiny ecigs will surely last you a full day.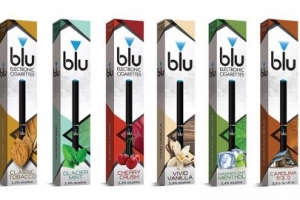 Pro's
6 flavors
45mg nicotine (or 24mg)
Best Nicotine Salts Disposable ecigs
Nicotine salts are very popular and disposable e-cigs are the best way to give them a try with minimum investment. Here are our favorite picks from this category of products and you can rest assured these devices perform great. But don't just take our word for it, give nic salts disposable a try today.
NKD 100 nicotine salts disposables
Available in five delicious flavors, these top of the line e-cigarettes come in 50mg nicotine concentration. NKD 100 nicotine salts disposables represents a very easy and interesting way to give nicotine salts a try without investing too much money. Each unit is rated for up to 300 puffs and they come in tobacco, menthol and fruit aromas.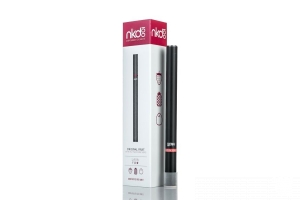 Pro's
Diverse flavors
50mg nicotine salts
300 puffs
Cons
We only liked 3 of the 5 flavors, but this is more of a subjective con
Smart Vape XEN Disposables
Rated for 400+ puffs, the Smart Vape XEN Disposables have some of the best batteries around. These inexpensive and ultra portable ecigs are perfect for trying out nicotine salts and they ensure a consistent vape every single time. Nic concentration is 50mg and there's only one available flavor. The throat hit is very good and overall satisfaction can't get better than this.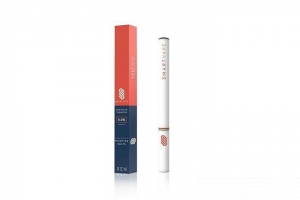 Pro's
50mg nicotine salts
400 puffs
Cons
Only one flavor available
Stig Disposable Vape Pods
Offering four delicious flavors, Stig Disposable Vape Pods are a new and easy way to vape. These futuristic pod systems come in packs of three and have a total nicotine concentration of 60mg. They feature a low wattage battery for that authentic nic salts experience and the throat hit is just perfect. Their Cuban tobacco and mint flavors are to die for and the overall vapor quality is very impressive.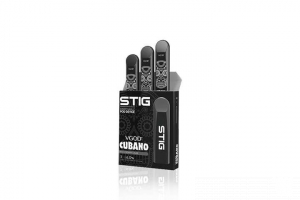 Pro's
60mg nicotine salts
Low wattage battery
Four delicious flavors
Cons
Throat hit can become a bit harsh at times
Best Disposable E-cigars
Why spend money on combustibles when you can stay clean of smoke, tar or ash with these top quality disposable electronic cigars. They have big batteries so they can last for more than 1000 puffs and the flavors are incredibly intense.
Apollo E-Cigar Disposables
With a powerful 1300mAh battery and a genuine Cuban tobacco leaf flavor, Apollo e-cigars have totally won us over. The attention to details is outstanding and that's why these products succeed at replicating actual cigars. They deliver well over 1000 puffs and the glowing LED tip that slowly fades after you inhale is a great addition.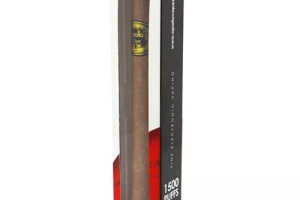 Pro's
1500 puffs
Looks realistic
Performs great
Cons
A bit pricey if you don't buy them in bulk
Best Disposable WAX vaporizers
Disposable wax vaporizers are relatively new products to hit the market. These battery powered devices are simple to use, convenient and ultra stealthy. You cannot recharge them and they usually last for around two full sessions but they deliver good vapor and flavor.
HoneyStick Rip & Ditch Disposable DAB Vaporizer
With the HoneyStick Rip & Ditch Disposable DAB Vaporizer you get the convenience of a disposable vaporizer along with the power you would expect from a rechargeable device for concentrates. It's easy to use, easy to fill and comes with an included stirring tool. It features a single rod atomizer as well as a fully ceramic chamber. Good flavor and pretty decent vapor production for this price.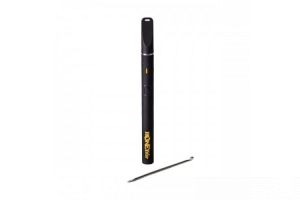 Pro's
Ceramic chamber and single rod atomizer
Stealthy
Performs great
Cons
Battery life is enough for more than 2 full sessions
Disposable ecigs Information & Recommendations
Ever wondered 'What is a disposable e-cigarette?' and how these devices work? How do they compare to two piece starterkits in the disposable vs cig-a-like battle? What are they made from and why so many conflicting opinions? We are going to answer a few questions about these single charge ecigs and present you all the pros and cons.
What is a disposable e-cigarette?
While not as popular as a few years ago, disposable e-cigarettes still appeal to a broad category of vapers. These ultra-portable and discreet vaporizers come with a non-rechargeable, built-in battery and a small e-liquid reservoir. Intended to be tossed after use, they deliver the same number of puffs as a pack of actual cigarettes. The battery is the long white part that's usually filled with tobacco on ordinary cigarettes and the e-liquid reservoir is the filter section. They are a bit heavier than their combustible counterparts but besides the weight they look very much alike.
There are many advantages of disposable e-cigarettes: they are easy to use, have a high nicotine concentration, and they are affordable. They don't require any experience or knowledge when it comes to e-smoking and they are ready to be used out of the box.
However there are also a few disposable e-cig cons: they don't deliver that much vapor or flavor, they are not suitable for long term use and sometimes the battery dies out long before the e-liquid reservoir gets depleted.
How do disposable ecigs compare to combustible cigarettes?
Many disposable ecigs have an LED tip that lights up as you inhale and come in a limited number of flavors and nicotine strengths. These flavors and nic concentrations are very similar to those of combustible cigarettes and the overall experience is very satisfying. This is particularly true in the case of nic salts disposable which have up to 50mg nicotine. Vapor production is about the same as the smoke coming off an ordinary cigarette so nobody will be able to tell the difference.
Types of ecig disposables
From disposables that mimic actual smokes to e-cigars and personal vaporizers, these come in different shapes and sizes but they serve the same purpose: delivering that much craved nicotine high and an good throat hit.
Standard disposable ecigs usually come in one or two flavors - tobacco and menthol - and one nicotine strength. These are widely available and you can find them in most gas station, convenience stores as well as online vape shops. And while the products you find in gas stations don't even come close to these popular brands we have online, they are still good alternatives to combustibles.
Nicotine salts disposables are the newest products in this category and probably the most popular. These come in high nicotine concentrations and offer an experience which is very similar to that of smoking an actual cigarette. The throat hit is great and the buzz is like you would expect from a box mod or vaporizer pen.
Finally we have disposable e-cigars, which are the biggest and most powerful single charge vape devices. These can deliver up to 1500 puffs, have very good flavor and they come with the red-glowing LED tip. These are really great alternatives to actual cigars and they are perfect for celebrations.
Our final words on the best Disposable e-cigs in 2018
Deciding which disposable e-cigarette best suits your needs can be complicated. There are several criteria you need to take into account like overall monthly cost, number of puffs and vapor consistency. If you still find it difficult or you're not sure which device to pick from the list, please contact us on our social media channels and we will help you decide.