Everything you need to know about disposable pod vapes - hottest vape products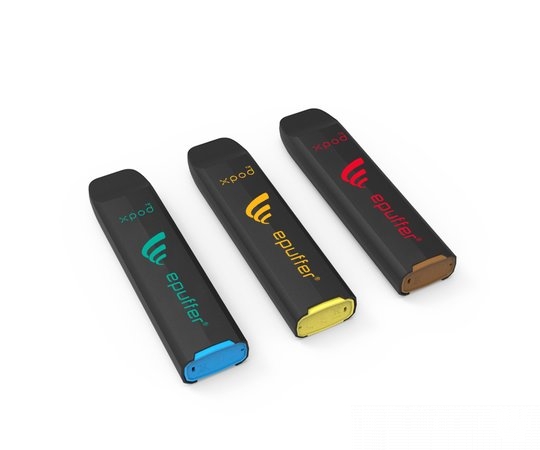 Disposable pod vapes have quickly become incredibly popular products. Despite being launched just a year ago, they are now they are now the top selling vapes in many shops. This is mostly due to their incredibly simple to use construction and vapor consistency.
If just a couple of months ago we only had one or two popular brands, nowadays there are countless options to choose from - and some of them are really good.
What is a disposable pod vape
A disposable pod vape is a non rechargeable e-cigarette that's shaped like a tiny pod or vaporizer. Manufacturers have ditched the traditional tobacco cigarette look and focused on a more modern approach. The new design also made room for a bigger battery and a bigger e-liquid reservoir.
And since nicotine salts are also very popular, it's no surprise that most toss-able pod vapes use salts e-liquids as opposed to freebase nicotine.
Disposable pod vapes VS classic disposable ecigs
Despite having tested some of the best disposable ecigs across the years, we have to admit that these new vapes are even better. All disposable pod ecigs we tried delivered better vapor, a fabulous throat hit and stellar battery life. The sensors have also been perfected and nowadays the chances of taking dummy puffs are close to zero.
The standard disposable pod vape is no more than 3 inches long, is powered by a 240mAh battery and features a 1.2ml e-juice reservoir. This is more than half of what a traditional disposable offers and the differences don't stop there.
The ergonomic design makes it easier to hold and to carry around, without having to worry it might get lost inside your pocket. It's also stealthier and more inconspicuous than your standard cig-a-like disposable. There's no LED tip that lights up when you inhale and most people won't even realize what you are doing.
Which disposable pod cigs you recommend
When it comes to disposable pod cigs there are a few brands that we tested and absolutely loved. Mojo is the first on our list with its impressive range of 8 flavors, solid build quality and outstanding battery life.
XPOD from ePuffer are also really good disposable pod vapes. They have the best battery life in the segment and each unit can deliver up to 300 puffs. The choice of flavors is not as diversified as the competitors' but they are definitely worth checking out.
Ziip Vape Z Pen is another brand of modern disposable ecigs that offer great nicotine salts flavors. Their range of products is quite diverse and the battery life is above average.
Stig disposable pods are also worth giving a try. These ultra portable vape pod systems have the highest nicotine strength and each unit is the equivalent of a pack of cigarettes.
RELATED REVIEWS: