How to pick the right pod mod - tips to buy the ideal vape for your needs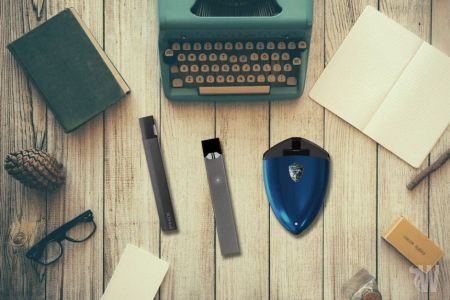 Pod style vaporizers or pod mods are extremely popular nowadays. They offer quick and easy nicotine fix and they are so easy to carry around. But with so many models on the market it's often hard to set your mind on a particular device. This is why we decided to present all their pros and cons and help you pick the right pod mod for your needs.
Open system vs closed system vapes
There are essentially two main types of pod devices on the market – open system vapes and closed system vapes. Open system devices allow the pod to be refilled with e-liquid while closed system devices are pre-filled and non-refillable.
Open system pod mods are cheaper on the long run, offer an endless array of flavors and nicotine concentrations and can be refilled multiple times. They do require a bit of experience and practice to fill with e-juice and they can sometimes give a burnt taste if not primed properly. These devices are also prone to leaks and condensation and they come in a variety of shapes and sizes.
Closed system pod vapes are very easy to use; don't require any sort of experience and they are mostly plug in play. Just insert the pod and you're ready to vape. These tiny mods are usually draw activated and they have a distinctive shape, similar in size to a real cigarette. They are more expensive on the long run and are limited in terms of flavors and nicotine strengths.
Other things you should consider
Besides working with refillable or pre-filled pods, there are other criteria you should consider when choosing a pod vaporizer.
Battery life is a very important characteristic and this ranges from as low as 100mAh to as high as 650mah. The bigger the battery the more autonomy you get and this results in less frequent plug ins. Depending on the style of vaping you can get anywhere from 4h up to a full day from a mid-range pod mod.
The type of charging port used is also important. While the wide majority of pod vaporizers have a standard micro-USB slot, others – like the popular JUUL vape - use proprietary chargers. Micro-USB is versatile and lets you recharge the vape with any Android phone charger. Proprietary chargers on the other hand only work with that particular type of port and it can get a bit costly if you break or lose the connector.
How to pick the right pod mod
Picking the right pod mod eventually depends on these three main considerations: previous experience, budget and ease of use. If you're looking for a device that requires almost no maintenance, no experience and it's super easy to use then we recommend going for a closed system pod vape. Most of these devices use high strength nicotine salts and the overall experience is more than enjoyable.
If you don't mind getting your hands dirty from time to time, if you understand PG/VG ratios and their effect on e-liquid viscosity, and if you're looking to get the best bang for your buck, then open system devices are the way to go. Each of the pods can be refilled between 7 to 15 times, the flavors are endless and the experience is similar to that of closed system vapes.
RELATED REVIEWS: