Innokin Endura T22 kit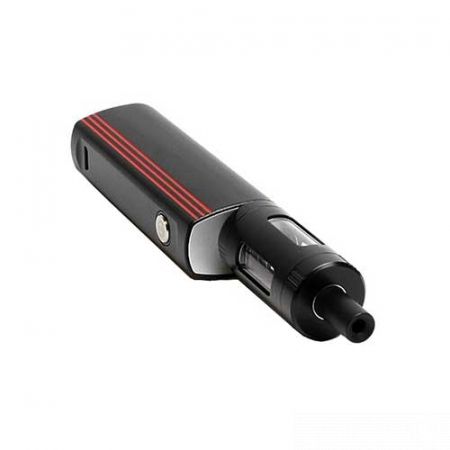 We reviewed the Endura T18 a few weeks ago and we were thrilled with its stellar mouth to lung vaping performance so we decided to also do a review on its bigger brother, the Innokin Endura T22 kit. But unlike the ego styled T18, this kit is actually a compact box mod and the tank is a lot bigger considering the 22mm diameter. However it works with the same 1.5 Ohm coils as the original model and it's still aimed at MTL vapers because the draw is very tight, incredibly similar to the feel you have when puffing on an actual cigarette.
Both the Innokin Endura T22 and the T18 make excellent gift ideas if you have a friend or loved one you want to encourage to make the switch to e-smoking and they are more than affordable. These devices are very simple to operate and to refill with e-liquid and the build quality on them is top notch.
The Innokin Endura T22 kit comes packed in a high quality white magnetic top cardboard box with a picture of the mod (and its color) on one side and some technical specs and warnings on the back. Inside you'll find the mod, the tank (with a pre-installed coil), an extra coil, extra O-rings for the tank, a charging cable, a user manual, and some stickers. Also there's a very nice infograph on the back cover which shows detailed schematics on how to refill and use your device.
The battery is not as big in size as on many of today's box mods and it's also pretty lightweight. It comes in three available colors (silver, blue and black) and it's only fitted with a firing button, a charging port and the 510 connector. The pin is spring loaded, however this mod was engineered to match the T22 tank, so it gives a constant power output of 14W with the 1.5 Ohm coil. The firing button is backlit and it will blink and change color depending on situation. The micro-USB port is located on the side, so you can recharge your battery while it sits vertically. And speaking of charging it can take anywhere between 1.5 – 2.5h to get the battery full and the light will turn from red to green once this happens.
The Innokin Endura T22 is powered by an internal 2,000mAh cell and this provides sufficient power to get you through a whole day of regular vaping. It comes with a variety of safety features (over current, over discharge, and overheating protection) and it's super simple to use as you just have to press on the firing button and inhale.
The Prism 22 tank comes in matching color and it's simple to refill as it has the same top filling system as on the Endura T18. It can hold up to 4ml of e-liquid and to replace the coils you need to unscrew the base and pull it out. The coils are a lot bigger than on many of today's standard mods and they are rated at 1.5 Ohms. The pull is very restrictive on them as they are clearly designed to match the analog cigarette experience. They wick properly and we didn't get any dry hits even with some 80/20 VG/PG juice.
In terms of performance, the Innokin Endura T22 kit delivers a very satisfying vape, although it wasn't built for big clouds. The flavor is also very good and the throat hit actually reminds of real cigarette. It works flawlessly and we didn't encounter any sort of issue with either the battery or tank. It's the perfect kit for anyone making the switch from smoking to e-smoking and wants a bigger autonomy than the one on the ego style Endura T18.
RELATED REVIEWS: