Tesla Nano 60W TC box mod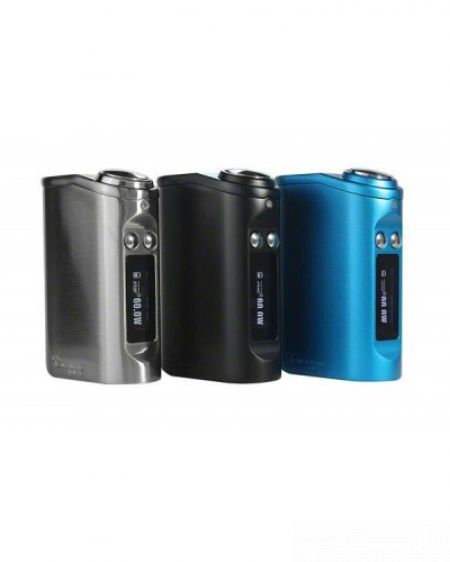 When it comes to box mods we've all reviewed our fair share, but none of them has been more appealing and popular around the office than the Tesla Nano 60W TC. We have to say that in terms of design and looks this is probably one of the hottest mods on the market today and it's packed with a variety of features. Made from Zinc alloy and with a gorgeous brushed finish, this device will definitely get you noticed in a crowd.
The Tesla Nano 60W TC has an ergonomic design and it's relatively small in comparison with other box mods. It has a very unique shape, with the round firing button at the top and a total net weight of little over 200g. It's very easy to hold and to operate and at the same time quite intuitive.
The mod comes packed in a very chic presentation box, made from hard transparent plastic and inside you'll find the device, a user manual and a micro-USB charging cable. It is powered by a two cell LiPo battery rated at 3,600mAh with a maximum current output of 24.5A. The Tesla Nano 60W TC measures 70 x 52 x 25mm and it has form factor that feels incredibly natural in hand.
On the top we have the spring loaded 510 connector (silver plated) and a big round power button, while on the main side there are the two adjustment buttons as well as the gorgeous OLED display. On the base there's the micro-USB charging port as well as venting holes for the internal battery. It comes with 2A/5V fast charging technology which means you can get the battery from 5% to 100% in about 2h tops.
The impressive thing about a mod this size is the fact that it can go as high as 60W and it can also do temperature control with Nickel and Titanium. It can fire as low as 0.1 Ohm in variable wattage mode and as low as 0.05 Ohms in temperature control mode. It comes with low voltage protection, low resistance protection, and short circuit protection and it can even function in bypass mode where it behaves like a mechanical mod but with all of these safety features enabled. The display shows the remaining battery, the atomizer resistance, output wattage and temperature.
The Tesla Nano 60W TC is available in three different colors – Stainless, Blue and Black and the finish is scratch proof. This mod makes a great combo with the Tornado tank but you can use it with anything you like because of the 25mm depth and 0.1 Ohm minimal resistance. As a matter of fact, it looks stunning regardless of what you put on top of it and that's something rarely accomplished by such a small mod.
In terms of performance, the 60W are enough for many vapers out there regardless of their experience and style. It hits hard and very accurate without any delays. We didn't encounter any issues with this product and the battery life seems to hold for nearly a day with a 0.5 Ohm coil. All in all it's a very stylish mod that's easy to carry around and a pleasure to vape.
RELATED REVIEWS: