Wotofo Chieftain 220W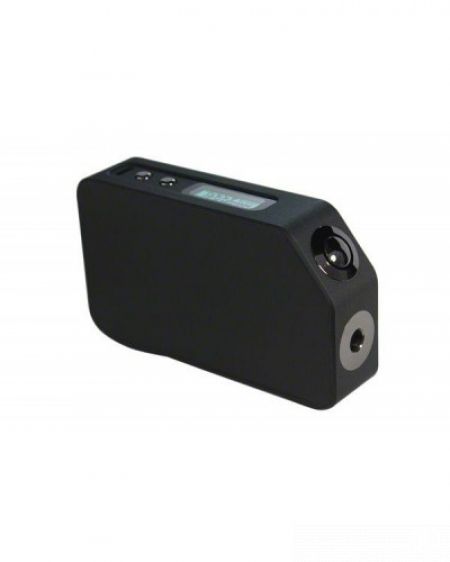 This is one for all you cloud chasers out there and it's probably the most powerful mod we've tested since we started doing reviews. Meet the Wotofo Chieftain 220W, an incredibly efficient dual 18650 powerhouse which also does temperature control. Who would have thought two or three years ago when we were only vaping at a maximum of 10-15W that one day we might reach 220W? Well, we certainly didn't and now here we are so it makes you wonder what the future of vaping holds for us in the following years.
Wotofo is a Chinese manufacturer that became famous with some pretty nice RDAs and mechanical mods but now it seems that they dived directly into the advanced personal vaporizers and temperature control world with a few tricks up their sleeve. The Chieftain is certainly a mod that impresses with its power and great design but let's check out the build quality and performance.
The Wotofo Chieftain 220W comes packed in a gorgeous black cardboard box with the name Chieftain Stantorian written on the top and a very cool logo. Inside the box you will find the mod itself, a charging micro-USB cable and a user's manual so just the basic stuff to give you more versatility when it comes to picking your batteries and atomizer. And speaking about the batteries, you will need two identical high drain 18650 cells to power this mod and we do recommend using new ones (same model, same company). It's also great to always charge and discharge them simultaneously so you'll never stress one battery more than the other one.
The mood is pretty bulky but it fits in the hand perfectly, and we sure love how the power button is positioned. It measures roughly 100x55x28mm and the buttons are gun metal plated, so it gives the mod a nice hi-quality vibe. On the top we have a regular 510 connector but fitted with a gold plated, spring loaded center pin, which is going to offer compatibility with any atomizer you decide to use the mod with. On the main side we have the lovely round metallic firing button positioned at an angle and just under it there's the generous OLED display. Next we have the up and down buttons and the micro-USB charging port.
The battery door is magnetic and it's located on the back of the mod. It is held in place by two big magnets and there's no rattle whatsoever. Once you take off the cap you will see the battery polarity indicators and the fact that they have to be connected in series. There are no venting holes for the batteries, like on many of the other models out there, and this is probably the only small con we could find with this mod.
The Wotofo Chieftain 220W can go from 5W all the way up to 220W in regular variable wattage mode and it can work with resistances ranging from 0.1 – 3.0 Ohms so it's incredibly versatile. In temperature control mode you can use Nickel, Titanium and even Platinum wire and you can set the value anywhere between 200-650°F (90-343°C) which is great for all vapers who love warm clouds, because many of the boxes we've tested only reached a maximum of 600F. You can also use resistances anywhere between 0.06 – 2.0 Ohms in TC mode.
In terms of performance, you will need to pair it with a sub ohm tank or an RDA for it to reach its maximum potential and when it does, you'll surely be impressed by the volume of vapor it can produce. The temperature control feature works without flaws and we mainly used it with Nickel coils. Battery life depends of course on the wattage and atomizer resistance, but for us it was enough to last a whole day. The build quality is very good and considering the price of only $84.95, this mod offers great value and plenty of power.
RELATED REVIEWS: