Awesome Chai Tea Latte E-Liquid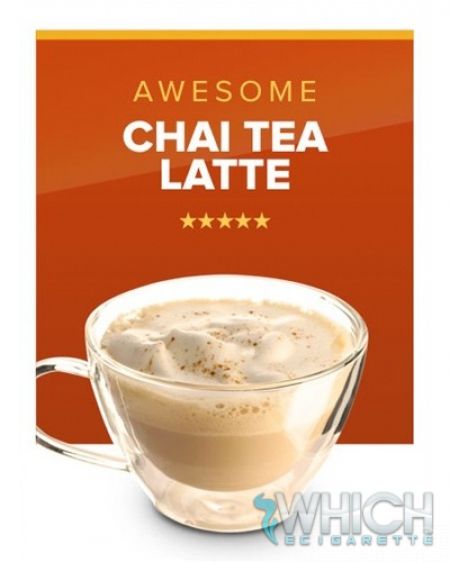 For all those Feng sui, Yoga, or Zen enthusiasts and for everyone looking for an oriental and delicious vaping experience, Awesome Chai Tea Latte offers a flavor that has been refined to perfection.It offers the perfect mix of Chai Tea, cream, and cinnamon with a touch of spice that's going to leave you dreaming of the morning dew on the flavorful leafs of an exotic tea plantation.
The tea flavor is actually milder than what you might find in a cup, but it is perfectly complemented by the spices and manages to stand out. The blend of spices is made of cinnamon and vanilla and it smells incredible. We were all so fascinated about the aroma that we had to try it, even though we first laughed that it's designed particularly for girls. Do not make the same mistake as we did, because this is suite for everyone regardless of age or gender.
The added creaminess is very subtle but at the same time it makes the whole vaping experience as sipping your favorite drink at Starbucks on a nice sunny day. Perfectly balanced and a rather unique taste in the world of e-liquids. This might just be the staff pick for originality.
The e-liquid is 100% USA made, sealed in glass bottles and accompanied by a precision dropper. It has a base of 70% Propylene Glycol and 30% Vegetable Glycerin and comes packed in 15ml or 30ml bottles. It also comes in four different nicotine strengths (0%, 0.08%, 1.8%, and 2.4%).
It's perfect for mouth to lung e-cigarettes and low output vaporizers because of the high PG content.
RELATED REVIEWS: