Divine Lemon Cake E-Liquid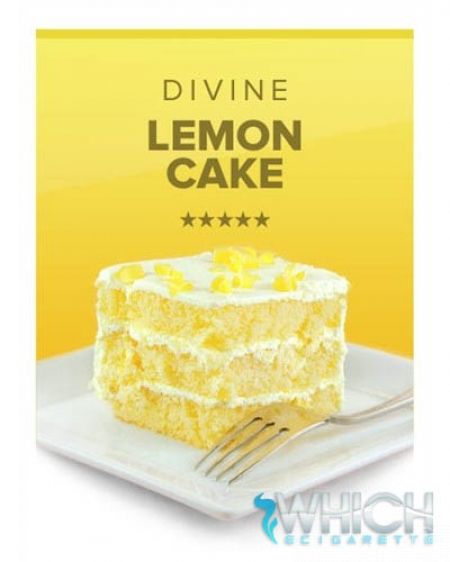 Remember that time when you were young and entered your grandma's house lured by the delicious smell of freshly baked lemon cake? Well, we have something special for you to relive those childhood memories – Divine Lemon Cake e-liquid. The aroma is not too strong, and manages to offer the perfect balance between the citrusy freshness and the moist cake. Lemon Cake is suited for any occasion and it's packed with flavor.
Sweet, sugary lemon, rounded out with an absolutely delicious, rich cake flavor. This e-liquid will leave you waiting for each payday in order to buy some more bottles. You can taste the lemon throughout the whole vaping experience and it's beautifully complemented by the sugary cake hints in the background. It tastes moist, bakery fresh and absolutely addictive.
It's the perfect midnight snack and also an ideal dessert after a fine cooked meal. It's sweet and light and the lemon zing makes it one of the best e-liquids we've tasted this year. By far this has become Tyler's favorite and from the looks of it he's not that fond of sharing with the whole office.
The e-liquid is 100% USA made, sealed in glass bottles and accompanied by a precision dropper. It has a base of 70% Propylene Glycol and 30% Vegetable Glycerin and comes packed in 15ml or 30ml bottles. It also comes in four different nicotine strengths (0%, 0.08%, 1.8%, and 2.4%).
RELATED REVIEWS: