Crazy Rope Black Licorice E-Liquid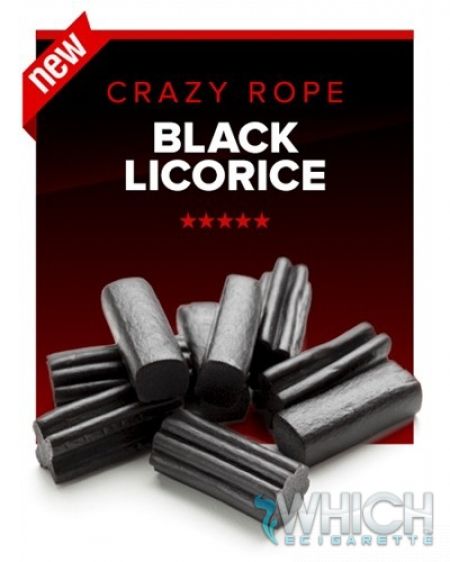 Remember those nights when you were young and went trick or treating? Remember the sweet and anise taste of licorice candy spoiling your taste buds? Well, now it's time to relive those times with Crazy Rope's Black Licorice e-liquid that's just bursting with flavor but with the most balanced notes you've tasted so far. Even if you're not a licorice candy or ropes fan, hate Sambuca and jelly beans you might just still find this flavor delicious.
It is full of flavor and it's going to take you to a nice quiet and peaceful place, where you will relax and think about all the childhood joys. While this may not by a day-to-day flavor for all vapers, it's certainly one reserved for special occasions. Order it, the small bottle for starters, and we guarantee you won't be disappointed. All in all, it's a sweet anise flavor just perfect for a hot summer day or a cozy late autumn night by the fire place.
An ideal e-liquid for beginners or for people looking for a unique sweet flavor, Crazy Rope's Black Licorice is also the perfect gift opportunity for a loved one.
The e-liquid is 100% USA made, sealed in glass bottles and accompanied by a precision dropper. It has a base of 70% Propylene Glycol and 30% Vegetable Glycerin and comes packed in 15ml or 30ml bottles. It also comes in four different nicotine strengths (0%, 0.08%, 1.8%, and 2.4%).
RELATED REVIEWS: