Fresh Harvest Mandarin Orange E-Liquid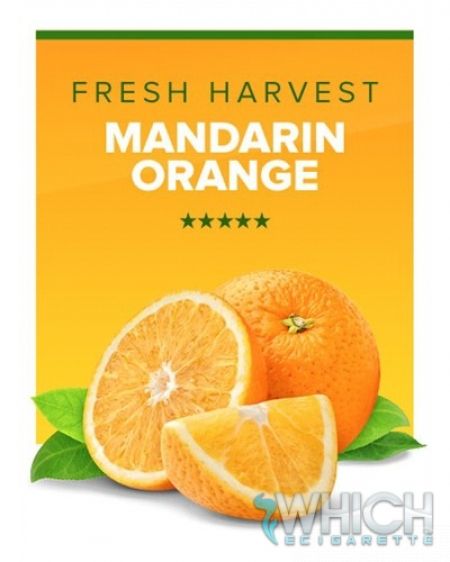 Are you tired of the same old e-liquid flavor that you've been vaping on for month or even years? How about something totally refreshing that's going to make you crave for a puff as soon as you open your eyes in the morning? Fresh Harvest Mandarin Orange is a specially crafted e-liquid that's both sweet and zingy and it's going to put a nice big smile on your face.
It's not a candy flavored e-juice, but rather a refreshing elixir that combines the zingy taste of mandarin orange with the sweetness and creaminess of mangos. The mango sometimes tastes a bit like vanilla, giving an extra complement to thew whole flavor. It has some of the tartness of the orange but also some sweetness – however not too overpowering and it leaves no aftertaste. The vape is smooth and the flavor is remarkably balanced.
We found it perfect for those long afternoons or for some early morning puffs alongside a couple of pancakes and a freshly brewed coffee. It's perfect for all ages and you'll definitely pick up a second bottle on your next e-liquid order. 'Yummy' seems to be the perfect word when describing this delicious cocktail.
If you're into fruity and sweet flavors this could be a liquid to add to your vape collection. The level of sweetness seems greater than the zesty bitter tastes we know of oranges. No reason not to try.
The e-liquid is 100% USA made, sealed in glass bottles and accompanied by a precision dropper. It has a base of 70% Propylene Glycol and 30% Vegetable Glycerin and comes packed in 15ml or 30ml bottles. It also comes in four different nicotine strengths (0%, 0.08%, 1.8%, and 2.4%)
RELATED REVIEWS: