Kick Ash Full Flavored Tobacco E-Liquid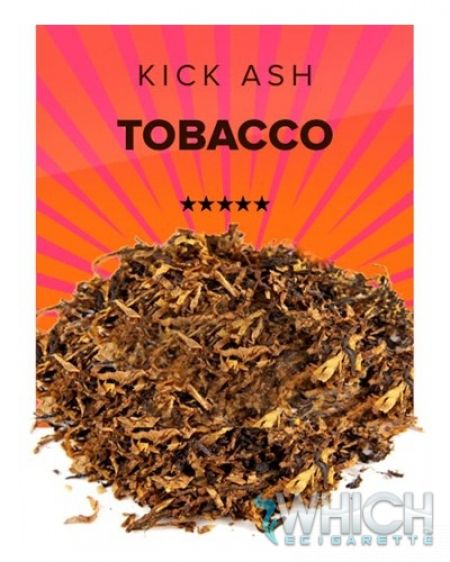 The majority of vapers that has recently made the switch from combustible cigarettes are likely to go for a tobacco flavored e-liquid as their day-to-day companion. This is because they have associated the nicotine craving with the tobacco taste in their mouths and it works just like a reflex. This is why tobacco flavored e-liquids are some of the best-selling in the beginner sector, but they are also preferred by veteran vapers too.
Kick Ash Full Flavored Tobacco it's a sweet aroma, but not like an RY4 in terms of notes. It's a very complex flavor that tastes like no other tobacco variation on the market today. Enjoy the base notes, high notes, and mid-range notes that give that 'extra' dimension that makes this a robust and delicious tobacco flavor. From our experience, the base lends itself to mixing with other flavors too, especially sweet ones.
However, this is a particularly spiced vape, magnificently crafted with an incredible balance between the tobacco notes and some intriguing chai/clove/anise aromas. The tobacco elements give the consistency while the spices take it to a different dimension. All in all it tastes delicious and vapes smoothly. It's the perfect go-to tobacco e-liquid for all types of vapers.
The e-liquid is 100% USA made, sealed in glass bottles and accompanied by a precision dropper. It has a base of 70% Propylene Glycol and 30% Vegetable Glycerin and comes packed in 15ml or 30ml bottles. It also comes in four different nicotine strengths (0%, 0.08%, 1.8%, and 2.4%).
RELATED REVIEWS: