Batteries for your mods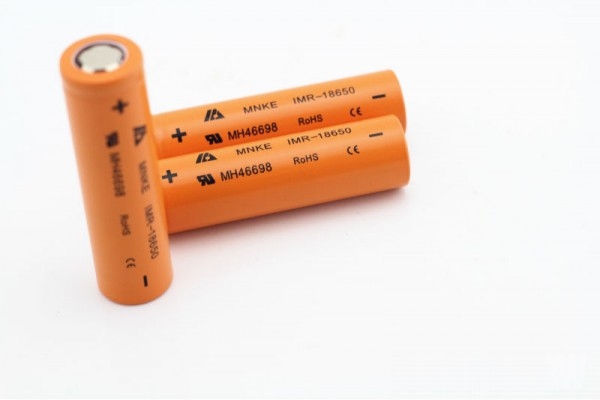 Batteries are the most important element behind any powerful vaporizer or mechanical mod and are the key on achieving and overall satisfying vape that's incomparable to the one experienced in the case of cig-a-likes or eGo style devices. Depending on the type you need to power up your mod, batteries come in many sizes and in the last few years companies have struggled to release impressive models with super high discharge rates and a lot of mAh. If you are looking to get the best out of your brand new mod, then knowing your batteries and understanding how they function is imperative.
The first thing you need to pay attention to is the type of battery or batteries that work with your mod. Depending on the device, this can be telescopic and accommodate various types of batteries or can be of fixed length and work with only a specific model. With some mods, you can even buy extension tubes separately and have it work with a more powerful battery than the one it has been originally designed for. One of the most popular batteries on the market today is the 18650, because it packs a lot of power and is very versatile. It's part of the 18000 family that also includes the 18350 or the 18500. These two have the same diameter as the 18650 but they are shorter in length and capacity. Some vapers prefer an 18350 battery inside their telescopic mod simply because it makes it a lot smaller and easier to carry around and hold. At the same time, they have to purchase a lot of spares because these smaller models drain in a few hours.
But just knowing what type of battery family you need is not enough if have a powerful personal vaporizer or mechanical mod. Newer mods that operate at 50 or 100W need high drain batteries in order to work properly and while they might have security features that prevent them from operating with inappropriate models, mechanical mods on the other hand rely only on your understanding of Ohm's Laws. If you measure the resistance of your atomizer and know the voltage of the battery it's very simple to get an estimate on the amount of power and drain you need. Understanding how to calculate the necessary amperage is crucial, because if you build your coils and they require at least 8Amps and you put a 6Amp battery inside things can get pretty nasty. This is why it's always recommended that the building of coils and especially of sub-ohm coils to be done only by experienced vapers.
Only use IMR or Hybrid batteries with your mechanical mod or AVP and be extra careful on the continuous discharge rate required by your build and delivered by the battery. One of the best batteries to use in sub-ohm vaping is the SONY VTC5 that is rated at 30Amps.
RELATED REVIEWS: