10 Celebrity E-cigarette smokers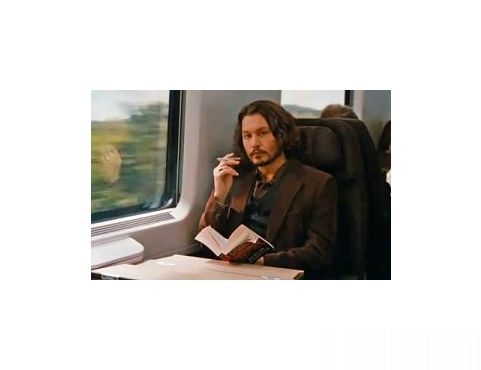 If you are one of those who are still about to make a decision whether to switch to e-cigarettes or remain smoking traditional cigarettes, consider these celebrities who already did. They're hot, famous and smart enough to choose vaping.
1.) Nominated for three Academy Awards and nine Golden Globe Awards and winner of the Golden Globe Award for Best Actor for his performance in The Aviator, Leonardo di Caprio has earned a spot as a Hollywood A-lister. But do you know he has been known as a long-time e-cig user? He has been spotted more than a few times holding an E-cigarette.
2.) Who could forget Johnny Depp puffing an electronic e-cigarette in his 2010 movie The Tourist? Paparazzi shots show he has picked up vaping in real life.
3.) Every vampire-loving teenage girl is mad about Twilight hottie Robert Pattinson . He's a total heartthrob and he can act too. On top of that, he turns out to be a smart fella. He made a public declaration that he has quit smoking, and now is seen using an e-cig.
4.) Katherine Heigl is one of the prettiest and funniest actresses these days. She's also cooler than you think. She was seen using an e-cig on the David Letterman show, even talking David into trying a few puffs.
5.) Even Lindsay Lohan has gone the e-cig route. The Mean Girls star has been sharing how she used an e-cig even on house arrest.
6.) Charlie Sheen has become the face of the e-cigarette company named NicoSheen and is rumored to be one of the partners. He was known to be a long-time tobacco smoker and it's great that he's done this lifestyle change.
7.) Britney Spears used to make the news by smoking cigarettes around her kids, she came to her senses and made the switch to vaping. With e cigarettes, she can now vape around other people without the unhealthy, offensive-smelling smoke.
8.) Nikki Reed, better known as Rosalie Hale from the Twilight franchise is known to be using electronic cigarettes publicly. She was reported to have been seen vaping with fellow stars Kristen Stewart and Taylor Lautner.
9.) Veteran actor Jack Nicholson's twelve Oscar nominations make him the most nominated male actor.Nicholson has long been a smoker, and was never afraid to show it off in public and in his movies. It's good to see that he too has decided to make the switch.
10.) Socialite Paris Hilton has been spotted puffing an e-cig on different occasions. She does not shun the cameras while using an e-cigarette.
These celebrities and many more public figures have made the switch. Makes the decision to join the bandwagon easier to make, right?
RELATED REVIEWS: