Up and coming and promising e-cigarettes for 2014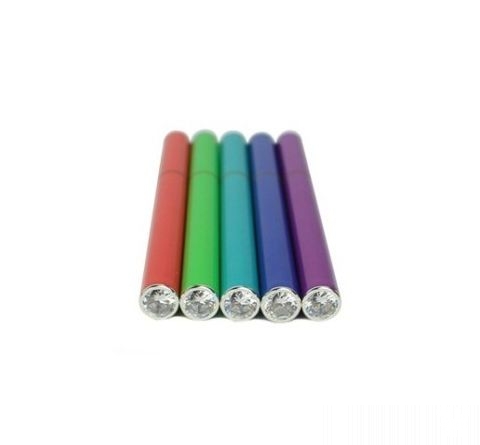 The electronic cigarettes are more than just a fad. It has contributed significantly to a $35 billion per year industry. The strength of vaping e-cigarettes lies mainly in offering users a healthier alternative to smoking and at a more cost-efficient than traditional cigarettes. More and more brands of e-cigarettes are joining the market and more and more users are widening their choices. Further, we have also seen a considerable growth of the vaping lounges for socializing. A recent Wells Fargo's "Tobacco Talk" survey showed that electronic cigarettes are gaining more popularity and may stay for good. Citibank also projected sales to reach $3 billion by 2015.
What is coming and what are promising e-cigarettes for 2014?
Here are some of the brands expected to gain more popularity in the e-cigarette industry:
2014 new coming ego k1000 e-cigarette starter kit with high quality. This brand comes from Shenzhen EcigHeaven Technology Co., Ltd. The starter kit is priced at $25.99. This is the newest e-pipe electronic cigarette.
2014 e shisha pen disposable e-cigator e-cig electronic shisha hookah pen valued at $0.99 and $1.99 a piece.
Vaporzone. This brand gives the user the chance to experiment with blank cartridges they can refill, pre-filled cartridges, and cartomizers which contains a new atomizer in each cartridge.
Bull Smoke. Has two batteries and 10 cartridges or different flavors are sold under $30 while other brands sell the same on an average of $50.
As more brands are joining this industry, more of them will definitely gain popularity in 2014. Including VUSE manufactured by tobacco giant RJ Reynolds. This can only mean a more profitable 2014 for vaping.
RELATED REVIEWS: