Disposables, Starter Kits, APVs, Mods, it's hard for a new vaper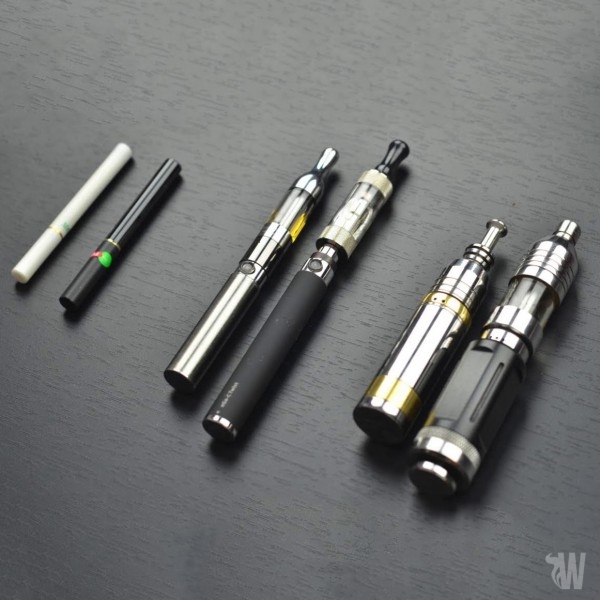 The electronic cigarette business is constantly developing and many new products hit the market each month and since these devices are so popular it's getting pretty hard for a new vaper to make the switch from tobacco analogs since he might not understand which is which.
The first type of electronic cigarette is the 'Disposable'. It is very similar to an analog cigarette in shape and size and it usually comes individually packed and pre-charged. You simply take it out of its box and start puffing on it for almost 500 times. It is not rechargeable and it usually comes in one or two choices of flavor. It is mostly used by first timers who want to give the e-cig a chance and by people that are going on vacations or that are constantly traveling. You don't need any additional accessories with these types of devices and they provide the simplest way of getting your nicotine fix. Some brands also sell disposable cigars or e-hookahs that come in a wide variety of exotic flavors and they also pack a lot more power.
The second type of e-cigarette comes in the shape of 'Starter Kits'. This is the most marketed version of electronic cigarettes and it is like the core of the industry. Almost every brand has at least one starter kit available and they come in a wide variety of shapes, sizes and contents. From the very basic battery + charger + cartomizer to the most advanced models with three types of batteries, two or more chargers, a lot of cartomizers and even portable charging cases to recharge your battery on the go. Depending on your vaping needs you will definitely find one that will suit your needs and to help you with the process we have a lot of reviews on our website for some of these starter kits so make sure to check them out.
Thirdly there are the Advanced Personal Vaporizers (or simply APVs) that also come in kits or are sometimes sold separately. These are intended mostly for the advanced vapers that want to be in total control of their experience. With this kind of devices you have the option of changing the voltage that the battery delivers or the wattage of the atomizer putting you in control of the amount of vapor or throat hit it produces. There are also a lot of features like an LCD screen, short circuit protection, and connectivity for your laptop to track your vaping habits and so on.
Last but not least are the Mechanical Mods, which are like the flagships of the industry. While the most expensive devices for vaping they are also the most reliable and best looking. They don't have any sort of electronic circuitry besides the rechargeable batteries but they deliver one of the best experience possible. When it comes to vapor production and throat hit there is no match for these beasts. You can also use a lot of rebuildable atomizers and a wide variety of custom made tanks with these devices and the possibilities are endless.
You also need to know that for the last two categories you need to buy the e-liquid and tanks separately as opposed to the regular analog-like starter kits that run on prefilled cartomizers which usually come in packs of five.
RELATED REVIEWS: