The E-cigarette Industry Is the New Tobacco Industry?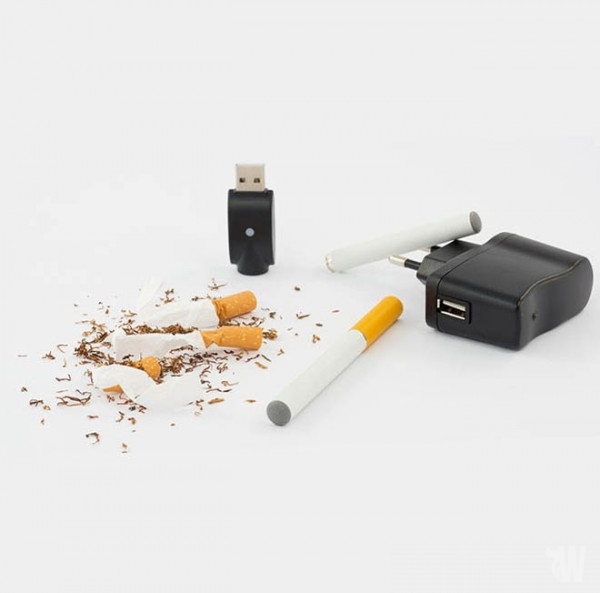 In a move that didn't surprise analysts, top tobacco cigarette manufacturing company Philip Morris International announced on the last week of November that it is entering into its toughest competition since they entered the tobacco industry, next year. They will sell a product that is in direct competition of the product they sell – electronic cigarettes. This look like e-cigarette industry is the new tobacco industry, let's see if this is a wise choice.
The tobacco giant, known for making Marlboro cigarettes, through its Chief Executive Andrea Calantzopoulos said the company would enter the e-cigarette industry in the second half of 2014 to tap fast-growing demand for a less harmful alternative to cigarettes. Their new range of products will be called "Reduced-Risk" – an alternative name to the $2B global market worth industry of e-cigarettes. Philip Morris International will also allocate more money to spend on its research and development. It is said the company has released $100M to speed up its release.
The E-cigarette Industry Is the big bad wolf huffing and puffing the tobacco industry away?
Philip Morris International Chief Executive Andrea Calantzopoulos said it himself, "2014 will be a key investment year behind our Reduced-Risk products, our greatest growth opportunity in the years to come."
E-cigarettes have only been introduced a few years back but its popularity has grown in heaps and number along with controversial regulation issues and anti-health claims from the medical community. Forecasts show that it could reach $1 billion in sales in 2013, twice than the $300-$500 million strong sales in 2012. This is in stark contrast to the continuing huge decline of tobacco cigarette sales. It has experienced its lowest drop in sales in 2012.
It seems that with this most recent move, the tobacco industry has raised its white flag. Why would it spend on a product that could potentially destroy their 160years-strong business?
Analyzing The Tobacco Industry's Move: Have They Admitted Defeat?
Analysts say that Philip Morris International's move is its last attempt to stay afloat in the market.
It is safe to say that e-cigarettes alone are not the only reason of this sharp decline. The truth is the industry has been on a steady decline for years.
Aggressive campaigns against smoking have been effective in warning smokers of the dangers of the habit. Studies show that 69% of Americans who smoke are trying to quit. That's an astounding statistic – one that is further aggravated by the following:
Regulation. Tobacco cigarettes' selling are heavily regulated. Advertisements are guarded, packages are strictly enforced to come with health warning labels.
Sin taxes have been exorbitant, a move fully supported by the government and healthcare industry. It is their way to further controlling the tobacco industry and discouraging continued use.
The most recent legislative move against smoking was made by the city government. Public bans on cigarette smoking took effect, further giving smokers no choice to enjoy their habits.
This is where e-cigarettes come into play. With e-cigarettes not fully banned on streets, moderately regulated with selling and most importantly, don't have the harmful effect associated with cigarette smoke, smokers turn to "vaping" (smoking an e-cigarette) to get their nicotine fix.
Why Would The Tobacco Industry Make Such a Move?
It isn't as heavily advertised like what Philip Morris International did with its announced Reduce-Risk products by late 2014, but the truth is, other tobacco manufacturing companies are already investing and making e-cigarettes. Lorillard and Reynolds American, Philip Morris' competitors, are either developing their own product or have bought e-cigarette startup companies.
It's not a white-flag move too, despite what analysts are saying. Remember, Philip Morris International is a giant company with loads of money that can go to research and development. In its press conference, Calantzopoulos shared in a presentation slide, "Given high awareness and distribution, lower prices, adult consumer understanding of potential reduced-risk benefits, lack of regulation and significant marketing freedoms, e-cigarette repeat purchases remain surprisingly low. Slower nicotine delivery profile and weak taste explain limited user satisfaction." What this means is that the tobacco giant has invested on research way before it has announced its foray into the e-cigarette industry. They can (and will undoubtedly will) develop better versions of the current e-cigarette models. This is a pure business move. They are taking advantage of the huge potential of this early industry. And since they can – they will.
The US and international tobacco markets are going down. Fewer Americans are smoking than ever before, according to Gallup, and those who still do are smoking less. It's 30% market share is outside the US and China too – mainly in Southeast Asia where 1/3 of adults smoke. But these markets are also slowing down. The latest to add to the decline is the Philippines. It has approved a high excise tax on cigarettes – as much as 40% more – early this year. It has been crippling because most smokers do not have the luxury of enjoying more cigarettes than the want, with the Philippine economy being on the low and with unemployment rates high.
Is This a Good Move?
Most think that Philip Morris International doesn't have a choice. Cigarette companies have never diversified into other businesses, like what Coca Cola did with healthier snacks and drinks, because tobacco products have been so lucrative. Now, it seems they have finally found their match in the new tobacco industry.
"If you can't beat them, join them" might just be their battle cry for now.
RELATED REVIEWS: