E-cigarette with mp3-player and phone in one device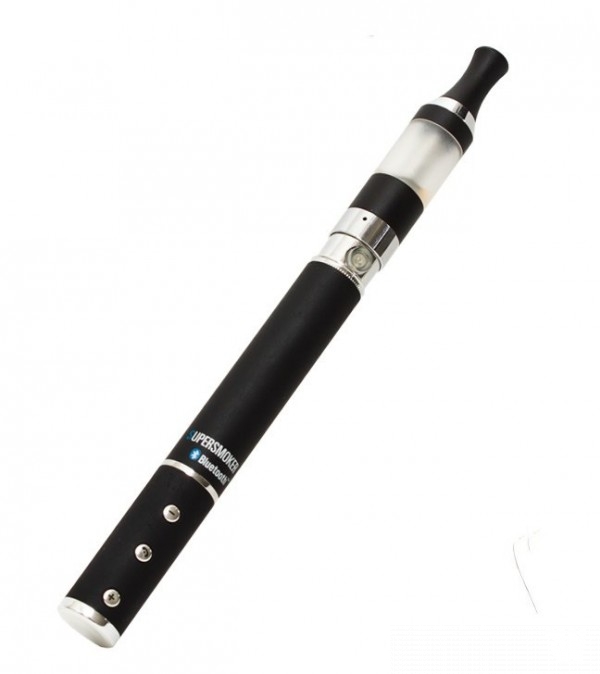 Electronic cigarettes are the future for a healthier life for smokers. The devices getting more and more popular and especially in the United States people are replacing tobacco for electronic vaping. Now the e-cigarette manufacturer Supersmoker has taken vaping to a whole other level: they created an e-cigarette with mp3-player and phone in one device.
The device works on Bluetooth. The moment you connect your electronic cigarette to a Bluetooth device you can play music and receive calls. You can use your phone as a Bluetooth device.
If somebody calls you, the e-cigarette will actually vibrate. You can answer the call by pressing a button in the middle of the e-cigarette. Next to this button there are other buttons to adjust the volume. You can keep the e-cigarette phone with you by using a keycord around your neck. If you take a walk you can easily grab it to answer phone calls, listen to music and of course smoke it.
Supersmoker is a Dutch company. It took them two years to design the all-in-one device and they say this is only the beginning. Supersmoker aims on the American market with this product. According to the company Europe isn't ready for the new techniques on e-cigarettes yet, they're still getting used to the idea of smoking electric. "Some of the people told us, in European markets, that we have made this product so cool and techy that people who are not smoking will start smoking," Steijger, CEO of Supersmoker said. "But the American market is much more enthusiastic." The Americans already got into the vaping experience and al lot of them experiment with electronic cigarettes. A lot of smokers say they were already able to stop smoking tobacco cigarettes with the help of e-cigarettes.
Chances are more e-cigarette manufacturers will design a similar product, but Supersmoker isn't worried about that now. They got patented on the idea and they're already working on a new big product launch.
RELATED REVIEWS: