When is e-cigarette technology crossing the line?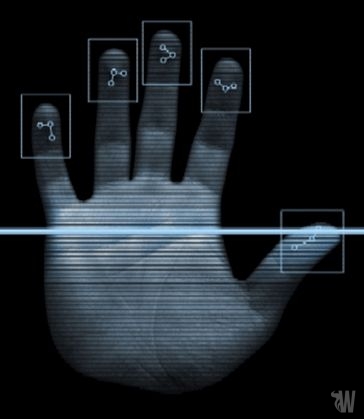 The fascinating world of e-cigarettes has evolved massively in the last years and nowadays most people are already familiarized with their working principle and more and more smokers decide to give these devices a go. From only a handful of companies selling ecigs in 2008, now in 2014 there are hundreds of them, and each one is competing for popularity and success. While some rely on constant improvements made to their devices and an ever-diverse palette of flavors, others try to get everyone's attention by coming up with technological breakthroughs, or as they are usually referred to 'the world's first'.
While e-cigarette technology leaps are necessary to improve the product quality and overall performance, sometimes these companies come up with some fancy invention just to sell their devices as novelty. Fitting ecigs with microchips in order to regulate its functionality is not such a bad idea, and many AVP producers rely on circuitry to get the most out of their products. Being able to connect or synchronize your device with your laptop, tablet or mobile phone and to track your vaping habit is also impressive and rewarding for those trying to quit, but fitting an e-cigarette with a bionic fingerprint scanner may seem a bit out of place.
We are not saying the technology is bad, we're just saying that besides the novelty factor, it doesn't have a clear functionality aspect. Yes, it is always a good idea to keep your ecigs away from children and curious co-workers who would have a go at puffing while you are on your lunch break, but why spend hundreds of dollars on a biometric device when you can simply lock it inside your closet or drawer. Another problem is that these biometric scanners don't always work properly (we had our fair experience with laptops fitted with the same technology) and sometimes it's frustrating to swap your finger over and over the device just to be able to get access to some nicotine puffs. While the idea is indeed revolutionary, it's kind of pointless in such a small device.
Another novelty in the world of e-cigarettes is the gizmo that can connect via Bluetooth to your phone and act as a headset. Fitting an ecig with Bluetooth is ingenious when wanting to access your vaping statistics via phone or laptop, but answering calls with it is somewhat odd. Why is listening and talking with your e-cigarette in public something that people want to do? Why not use a regular Bluetooth headset? Yes, ecigs are becoming increasingly popular and personal accessories, but what would be next, fitting them with 3MP cameras and 3G internet?
You can use the same Bluetooth device to listen to music on its small speaker via streaming from your phone. Again, odd and rather pointless. Why spend so much money on a funky e-cig when there are plenty of audio accessories that truly deliver an astonishing fidelity.
We are not saying that these devices are unusable, but they don't really revolutionize the world of e-cigarettes in a very constructive way.
RELATED REVIEWS: