E-cigarettes could be banned from plane luggage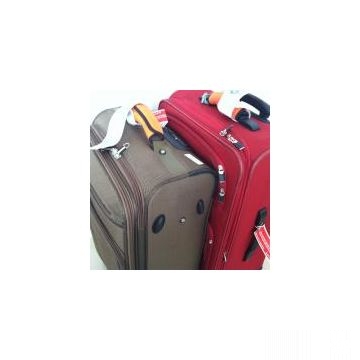 If you are constantly taking traveling and always need to have you e-cigarette with you, think again before taking the device inside an airplane. Despite the fact that ecig use is strictly prohibited inside the plane, there's a new threat for traveling vapers as a recent incident caught the eyes of authorities. After an alleged e-cigarette burned a hole in a passenger's checked luggage at Logan International Airport in Boston, flight officials are calling for the federal government to classify the devices as hazardous materials, according to The New York Times.
A JetBlue plane was evacuated in August after baggage handlers smelled smoke and extinguished a bag as they prepared the aircraft for take-off. According to the director of aviation at the Massachusetts Port Authority, Ed Freni, which operates Boston's Logan International Airport, the e-cigarette was packed in a passenger's checked luggage and managed to burn a small hole in the bag. Things could have been very serious during flight if the baggage had not been located and extinguished. 'If that airplane had taxied out and got airborne it might have been a very different story,' Freni declared in an interview.
Electronic cigarettes deliver nicotine as well as the flavor and feel of smoking, and are usually powered by re-chargeable lithium batteries. If handled improperly the batteries can overheat and pose a potential threat. Sometimes people toss their e-cigarettes inside a traveling bag along with other objects and so the firing button can be pressed, turning the device on and off.
'The more you see these type of items sold out there, the more our industry has to take a closer look at them, as we've done with other hazardous materials,' said Freni. However, they are treated as personal devices under United States aviation rules and are managed under the same manner as cameras, cellphones and laptop computers. Considering the actual federal rules, airplane passengers can carry personal items on board, however all lithium containing devices must be protected from accidental damage. Also, any extra lithium batteries are banned from luggage.
The director for the electronic cigarette trade group 'Smoke-Free Alternatives Trade Association', Cynthia Cabrera, believes the industry needs to take a closer look at the aspects of fire safety if the inquiry finds an e-cigarette to be the culprit.
'We always want the safest possible product on the market, from laptops to cellphones and vapor products,' she said. 'This is a new issue. Consumers have been traveling with vapor products and e-cigs for quite a long time. In my mind, this is probably an isolated incident.'
However, a US Department of Transportation representative said the agency is not currently considering further restrictions for electronic cigarettes, and the Massachusetts Department of Fire Services declared the cause of the fire has not been yet officially determined.
RELATED REVIEWS: