E-cigarettes fans upset about possible regulations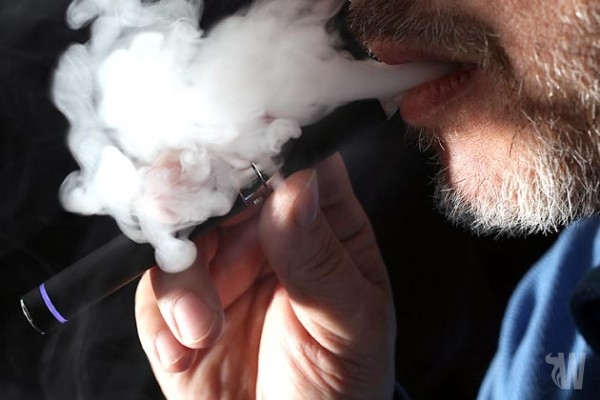 The sales of electronic cigarettes are under a big spotlight, E-cigarettes fans upset about possible regulations. The more people choose for electronic cigarettes instead of tobacco cigarettes, the more controversial e-cigarettes become. Sales men and users of e-cigarettes are constantly getting comments from people who don't exactly know what they're talking about. "People are judging something out of ignorance", doctor and big fan of e-cigarettes Marian Harvey states.
Electronic cigarettes are battery powered devices that provide nicotine to people with a flavor, for former tobacco smokers this flavor is mostly tobacco. Electronic cigarettes don't produce smoke or smell.
The FDA has been discussing electronic cigarettes for several years now, but didn't come up with regulations yet. The EU recently dismissed to regulate e-cigarettes as a medicine, because it's not yet proven to be an effective anti-smoking aid. The next thing might be to regulate electronic cigarettes as tobacco cigarettes. However, this is still an ongoing discussion. Electronic cigarettes don't contain any tobacco, so in a lot of opinions it's rather odd to regulate a product like tobacco because it looks like tobacco.
"People are desperately looking for a way to get rid of electronic cigarette", Harbey States. "I can imagine people are a bit scared of something new, but didn't we learn to make our own decisions? Be independent and create your own opinion. Everybody can read the ingredients of electronic cigarettes and look them up on the internet. You can even call experts to see what's in e-cigarettes. I don't understand why people don't do this."
Other e-cigarette fans are actually glad the electronic cigarettes will be regulated soon. "There's too much confusion", Edward Gilmore, a marketing manager at an e-cigarettes brand, says. "If e-cigarettes are regulated, people can put a label on them and just enjoy. It's strange, but it does work like that. People still drink alcohol and smoke tobacco: these products are labeled. Although you can't compare these to e-cigarettes, I think people would be more open to try or buy e-cigarettes when FDA puts a label on it."
RELATED REVIEWS: