Ecig battery in different sizes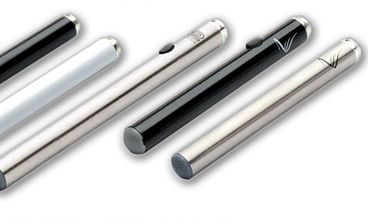 It started with small tobacco cigarette look-a-like electronic cigarettes. These cigarette contain a small handy battery which makes the electronic cigarette handy to take with you and hold in your hand. Nowadays there are battery the seize of your hand: they are heavier an bigger, but sometime convenient. Take a look to see what size of battery suits your lifestyle.
The smallest ecig battery is the one with about 160 maH. It looks charming and suite easily in your hand. A downside of this battery is that it only lasts about four hours. The battery doesn't survive a day at work or a night out. It is perfect to take with you when having a dinner or taking a walk.
If you want to go bigger, there's the 340 maH battery. This latst a bit longer, but still won't make it through the whole day. The 640 variant is more reliable. This battery is indeed bigger than the 160 and 340, but will maintain all day and is still easy to carry with you wherever you go.
You can even go up: the popular EGO battery with 900 or 100 MaH lastst even longer. You don't need to worry about the battery going empty every day. It lasts a couple of days. A big downside is the size of these batteries. It's not easy at all to carry it with you. They clink in your pocket all day and weigh too much. I wouldn't recommend to take this ecig battery with you. It might be an idea to leave this at home so you will always have a loaded battery there.
It's up for the electronic cigarette smoker to decide which battery is most handy. It might be an idea to get a couple small ones and take two or maybe even three batteries with you.
RELATED REVIEWS: