What every electronic cigarette starter kit should include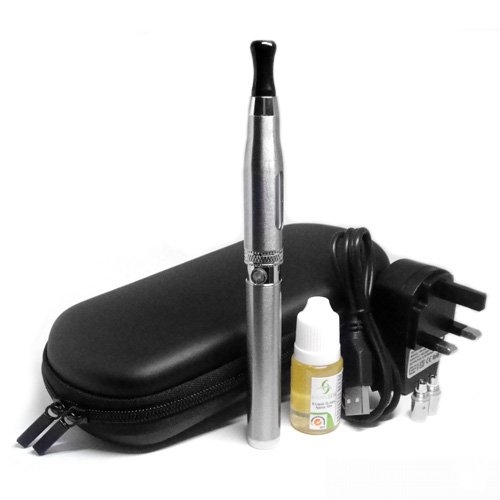 Since they were introduced on the market a few years ago, electronic cigarettes have gained a lot of popularity and since more and more people are looking to kick their nasty smoking habit it's only fair to assume that these devices will overpass their tobacco counterparts in a matter of years. Electronic cigarettes are usually sold in starter kits and if you are browsing the internet or scouting through shops for your first one, here are a couple of tips on all the necessary accessories that are essential to the best vaping experience listed by the type of vaporizer (besides the USB charger, wall charger, and manual).
Disposable
These devices do not come in starter kits because their battery cannot be recharged. The purpose of these disposables is to deliver the same amount of nicotine as a full pack of tobacco cigarettes but without having the need for accessories. You simply unpack them, start puffing and dispose of them once they are depleted.
Model Starter Kits
Electronic cigarettes that mimic the shape, size and feel of tobacco cigarettes are called models or cig-a-likes. These devices are very popular among beginners, women and old people who only want to get their nicotine fix with as little fuss as possible. You simply twist on the cartomizer and you're ready to go. They often come in starter kits and here are a few accessories that are essential to have with these cig-a-likes:
A carrying case (pouch) is the best way of getting around with your e-cig when you're traveling or commuting;. A portable charging case is always welcomed if you're constantly on the run on business trips; A car charger is essential if you spend most of the day driving; A pass-through USB ecig if you spend many times in front of a computer or laptop; At least two batteries two switch between as they remain without juice;
eGo Starter Kits
These eGo starter kits are usually more advanced than cig-a-likes and they are packed with batteries that are more powerful. They mostly work with e-liquid and they need constant refills. Here's a list of required accessories you should look for when buying a starter kit:
A carrying case is essential when going on business trips and vacations; At least two batteries to have one available while recharging the other; A lanyard to help you carry your device on a day-to-day basis; A car charger if you spend a lot of time in your vehicle; A pass-through USB ecig if you spend many times in front of a computer or laptop; At least two cartomizers/clearomizers and some spare coils;
Mod / APV Starter Kits
These are the ultimate personal vaporizers and they don't always come in starter kits, but they require some essential accessories too. So when you're buying, it's always a good idea to have some of these included with your device:
A battery charger, since the majority of these have 18000 family batteries that require an external device for charging. It's a good idea that the charger should have some overheating protection and safety features; At least two batteries (IWR or Protected to prevent short-circuits); A clearomizer or tank for the e-liquid; Extra atomizer coils; A zipper case for vacations and trips;
RELATED REVIEWS: