Gremlin Juice – one of the most respectable e-liquid vendors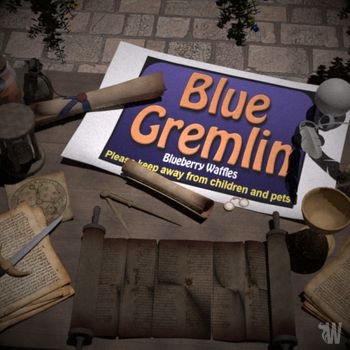 E-liquids are one of the most important aspects of a vaper's life and clearly the very soul of each satisfying puff but the number of vendors has sky rocketed in the last year and today it's so hard to pick a flavor and be absolutely sure it's going to be a hit. We are going to talk a bit today about Gremlin Juice, a company that has been on the market only for two years but already got a great deal of people talking about them all over the internet and especially in the online communities.
What started as a simple hobby for owner Rich quickly became a very successful business with a lovely website and 11 retail locations across the United States and even France, from where you can pick one of their famous e-liquids.
Their range of products include the regular e-juice which has a few products featured on the main page and the current best sellers, then there are the packs – that include samples of some of the best juices they crafted so far and finally their 'gold' label e-liquids. This last category is all about the already world-famous Vanilla Custard specialty e-juice, which requires at least one month before achieving maturation. You can order these in both 15 and 30ml versions, with different nicotine concentrations and also different VG/PG ratios. After we've tried it for the first time we realized what the whole fuss was about and it quickly became one of our personal favorites.
Too bad we only went for the 15ml version but will certainly stack up on this masterpiece in a future order. Smooth, soft vanilla custard from beginning to end with some of the most intense flavors we have ever witnessed in an e-juice. The taste is better than all the vanilla custards we've tried in real life and this no exaggeration. We don't know what the recipe is but it's definitely a best seller. The amber, honey-like e-juice is an excellent choice for a blind buy or as a gift for a vaping friend without worrying that you might go wrong.
The second e-liquid we've tried was the 'Blue Gremlin'. This one really surprised us not only with the taste but with the flashback of memories. The blue obviously comes from the blueberries that you can smell once you open the cap but the whole aroma is much more complex. It's like having your mom make delicious waffles in the kitchen while the smell lingering all around the house. It's a lovely blueberry waffle dessert flavor with some subtle hints of maple syrup.
For all the patriots out there, the 'Red White and Blue' e-liquid is another sweet and sinful vape that blends strawberries, vanilla and blueberries in the same manner as a chef would do it in a fancy Michelin star dessert. Smooth and fruity, with a very clear tasting vanilla and the berries just spoiling your taste buds from beginning to end.
RELATED REVIEWS: