A look at some affordable personal vaporizers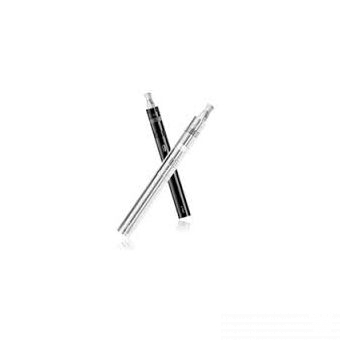 Mechanical mods, Advanced Personal Vaporizers, Rebuildable Atomizers and Tanks are the latest trends on the e-cigarette market with hundreds of thousands of enthusiasts in the US alone. According to some data, more and more vapers are making the switch to these high power devices to get the ultimate vaping experience in what vapor production, throat hit and flavor are concerned.
Today we are going to take a look at some of the most incredible and affordable vaporizers on the market and check out their specifications.
The Joyetech Ego
The Ego is probably the most popular of Joyetech's products and tons of people started out vaping with a device like this. It is a decent e-cigarette, and can be revolutionary to anyone when they first try out vaping since it does the job very well, and it is pretty fairly priced.
The starter kit comes with:
1 650mAh Battery; 1 Tank; 1 USB Charger; 10ml bottle of E-Liquid;
The iTaste VV
The iTaste VV is a fantastic variable voltage and variable-wattage e-cigarette, perfect for anyone looking for extra vaping power. It's 510-threaded and can function as a pass-through for unlimited battery life.
The iTaste VV has some amazing features that include:
Variable wattage and voltage; LCD Screen - shows voltage, atomizer voltage output, wattage, puff count and resistance; 510 connection; battery indicator; pass through capable; Safety protection (short circuit, atomizer fuse and over discharge);
The iSmoka Eleaf iJust
The iJust is a new type of e-cig by Eleaf (a division of iSmoka), that features the brand new BDC atomizer head, the telescopic battery tube and the function of adjusting voltage. The BDC atomizer enhances the effectiveness of vaporization. The telescopic tube guarantees that the device works with any of the 18000-series batteries and the function of adjusting voltage brings you a different experience of puff taking.
Features:
Dual coils, for a great vapor production accompanied by good throat hit and flavor; glass tube to prevent corrosion; variable voltage;
The Joyetech eMode
The eMode features a multi-mode in function and a simple mode in appearance. Its newly designed atomizer is part of the second generation of Joyetech atomizer heads. The 360-degree regulation makes it possible for users to adjust the voltage and wattage output. It also offers a variable output, which changes as you puff. In addition, the eMode allows you to access information about your vaping habits by connecting with MVR software.
The kit includes:
two mouthpieces; one atomizer body; two atomizer heads; one control head; one tube; one power supply; one USB cable and wall adapter;
RELATED REVIEWS: