What to look for when investing in an e-cigarette starter kit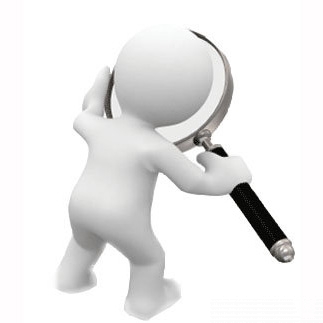 An e-cigarette starter kit is an important investment for each smoker that wants to make the switch to the healthier alternative. Since most starter kits are priced over the $50 limit, it's better to document yourself on what e-smoking is all about before choosing a particular brand.
First, there is the pleasure of vaping. Your electronic cigarette needs to deliver the optimal performance, associated with an equivalent vapor production and throat hit. Under no conditions should the ecig feel stale or bitter in your mouth. A quality e-cigarette cartomizer or e-liquid should provide an enjoyable nicotine hit to the back of the throat when puffing. Much similar to the sensation you get when smoking on analog tobacco cigarettes. Some of the best brands on the market offer this enjoyable throat hit with even lower levels of nicotine in their e-juice. Another component of satisfaction that concerns vaping is vapor production. As opposed to a regular disposable cigarette, the devices that come in starter kits have better batteries and should provide a consistent amount of vapor. Reputable brands value this aspect and engineer their devices to the optimal parameters in order to appeal to all categories of vapers.
Then you should decide between a two-piece (cig-a-likes) or a three- piece device (like the eGo style ecigarette). They all have their advantages and disadvantages but the main idea is the overall cost of supplies. Cig-a-likes work with cartomizers that need constant replacement. Each cartomizer is equivalent to a pack of tobacco cigarettes, and they usually come in packs of five. Some brands even make deals on monthly supplies of cartomizers for an even better price. eGo style e-cigarettes and personal vaporizers work with e-liquid. Depending on your vaping habit, these bottles of e-liquid can last for longer or shorter periods of time. The average vaper will go through 2.5-3ml of e-liquid per day. It's always better to make an estimate before deciding on a model to purchase.
Batteries are also an important aspect of your starter kit. Depending on the brand and model, they can last for longer or shorter periods of time, but that's not the only criterion to choose a company. Some brands that have shorter lasting batteries also come with a Portable Charging Case inside their starter kits, thus offering a greater overall autonomy. Other brands have fast-recharging batteries which is also an added plus. But the main idea, especially when buying cig-a-likes is the threading. There are four types of connections that are mostly used by each brand, and knowing them could offer a lot of alternatives to a single company's choice of cartomizers.
The most common threadings found in e-cigarettes are: 510, KR808D-1/E-8, KR808D-2/E9, and RN4081. For example, the KR808D-1/E-8 is found on many renowned ecig companies like V2, Eversmoke, Bloog, Magic Mist, Vapornine, Eonsmoke, Volt, Vapor 4 Life, Mistic, E-Smoke, Bull Smoke, Premium, South Beach, Halo G6, and E-Smoker Online. This means that you can use cartomizers from each one of these brands with the KR808D-1/E-8 battery.
RELATED REVIEWS: