Mischa Barton to find UK's most stylish vaper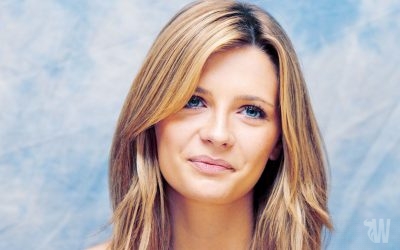 Victory announced that VAPESTICK, a company's subsidiary in the United Kindom, has started a new marketing project with model and actress Mischa Barton joining the team, who will be coordinating the brand's campaign. The comprehensive marketing effort and backing campaign puts the actress as leading-judge in crusade to find the Britain's most stylish e-smoker who will earn the chance of becoming the face of the ecig brand in future advertising campaigns.
The glamorous celebrity is 'really excited to be hitting the road' for Vapestick. 'One of my favorite things about the UK has always been the sense of style you guys have here,' she said, 'and it's exciting to see British street style now trickling up to the catwalk.'
The new campaign aims to come in direct contact with more than a 250,000 adult smokers during 2014, reaching an audience of millions of people via editorial amplification via out-of-home media, lifestyle and news. VAPESTICK boasted a highly profitable 'Smoking is so last season' far reaching marketing campaign earlier in 2014 and the new 'style icon' effort is aimed at consolidating the brand's position in the UK.
'I had an amazing time at the shoot and I can't wait to find the most stylish people out there to take my place in front of the lens for Vapestick' said Mischa thrilled by her experience.
This experimental campaign will involve some of UK's most high-profile venues and concerts including 'Bestival' and 'Clothes Show Live', where the US movie actress and her team of glam seekers will be scouting for VAPESTICK's new face. The team of judges are searching for creative individuals who have everything it takes when it comes to attitude and style using an e-cigarette in front of the camera.
Michael Clapper, president and co-founder of the ecig brand declared,
'We pride ourselves on the designs of VAPESTICK products, as they are some of the most stylish e-cigarettes on the market. As such we've launched a campaign here that reflects the VAPESTICK brand's commitment to design and fashion, whilst also communicating product credibility at main events for our key demographic of vapers and future vapers.
Mischa is the perfect appointment for our head judge and we feel she will ensure this campaign connects with millions of adult smokers through both the experiential activity, as well as string editorial content and placement.'
The much craved prizes include a starring role in the ecig brand's next national advertising campaign and the ultimate supermodel adventure with a VIP trip to London, including a stay in a top hotel, a shopping spree worth £2,000, and a once in a lifetime photo-shoot with a top fashion photographer.
RELATED REVIEWS: