New Jersey residents to pay more for e-cigarettes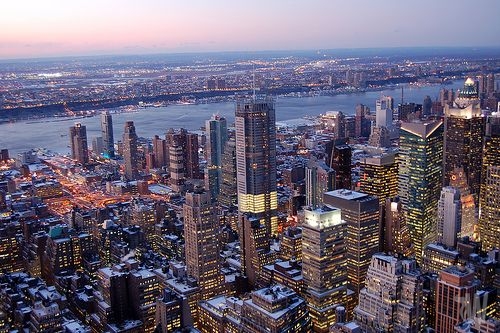 The electronic cigarette industry is expanding rapidly, and as more and more former smokers make the switch to these much craved devices, state regulators are looking for ways to get their hands on a piece of the profit. New Jersey Governor Chris Christie's budget goal of producing some $35 million a year by taxing electronic cigarettes, cigars, loose tobacco and smokeless tobacco more similarly to analog cigarettes is one step closer to coming to materialization. Last month, the New Jersey Senate Health, Human Services and Senior Citizens Committee approved the proposed a 75 percent wholesale tax hike with a 5-to-2 vote.
At the same time, representatives of the fast growing industry and vendors warned the Senate Health, Human Services and Senior Citizens Committee that the increased taxes will make people buy their devices and refills online, taking some of the revenue with it and rendering this measure obsolete.
'The e-cigarette business is something my members have begun to rely on in the past two years to replace the revenue lost from tobacco products,' said Sal Risalvato, of the New Jersey Gasoline, Convenience Store and Automotive Association. 'Common sense has to tell us vapors will be less harmful to the person using it and the people around the person using it. Putting such a severe tax on vapor products will be harmful.'
Vapers also showed up to share stories of how e-cigarettes and other vaping products had improved their overall health and got them to cut down on the hazardous tobacco cigarettes. 'Since I started vaping, my senses of smell and taste have returned, 'said Ryan Bunting, who also operates a local e-cigarette business. 'I no longer wheeze before I fall asleep at night. Within two weeks of switching I found I had more energy.'
It will take a bit longer for the tax to go into effect but consumers of electronic cigarettes can expect to see the excise tax jump from 30 percent to almost 60 percent.
'E-Cigarettes are a fairly new product that is increasing in popularity across the state and around the country and we are still learning the health and safety risks and implications associated with them. With federal regulations not yet to be in place, these devices often contain toxic substances, carcinogens and unregulated amounts of nicotine,' Sen. Joseph Vitale said, chairperson of the Senate health committee and one of the bill's sponsors.
'Hopefully, by increasing the tax on these items we can curb the usage of e-cigarettes and keep young people from starting an unhealthy and often deadly habit,' he added.
Vitale noted that the additional tax revenue generated by the bill would go towards underfunded smoking cessation and drug treatment program.
RELATED REVIEWS: