The new tank systems from NJOY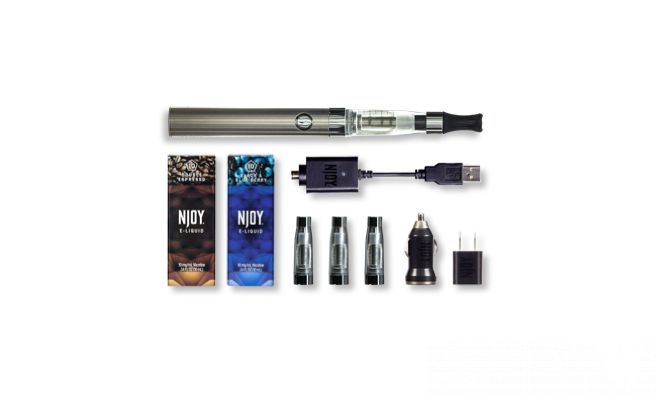 Known a leading supplier of electronic cigarette, NJOY has reinvented itself in order to fight the competition in the battle of the vapor-tank systems. Although the Scottsdale, Arizona company continues to produce disposable and rechargeable cig-a-like models, they have developed a flashy new website to introduce their 'vape pens' to the public, which they will be offering in convenience stores, and apparently in vape shops as well, in addition to their online sales.
However, their new online site, named 'How to NJOY vaping' is not a sales outlet but rather, it aims to be much more. It features 30 short videos introducing current and newbie ecig users to all aspects of vaping. It makes a bid to establish itself and its product and company of course, as the beginner's complete guide to the product, its use, and the community.
Broadly, 'How to NJOY Vaping' avoids the term e-cig / e-cigarette, in favor of the term 'vape' (used here as a noun). All the 'how-to' videos deal with the 'vape pen' product, which is essentially a vapor-tank system. The shift in language is full of significance. For most part of 2014, electronic cigarettes have been experiencing a constant decrease in sales, to the panic of the Big Tobacco companies, which only moved into the market recently, used their tremendous cash flow to buy a position of market dominance, and are only now rolling out their much-promised high-tech products into national markets. But it seems the finicky public turn toward a different way to vape, leaving these companies paying the bill.
NJOY has always held a position as one of the leading independent electronic cigarette manufacturers. With the new move, it would seem that the brand is looking for disassociation of vaping from cigarettes, from smoking, and the intent to establish it as something other than a substitute, as something independently valued in its own right. 'We must recognize that vaping is inherently different than—and more pleasurable than—smoking, and requires the right type of education to fast-track adoption and dedicated use' said Geoff Vuleta, the company's marketing director.
In the videos, a lively maiden with glowing eyes walks its audience through all the steps of caring for a vapor-tank vaping system, including careful refilling with e-liquid, recharging and storage of the battery, cleaning, changing flavors by using a different tank, and more. Some of her comments are clearly intended to allay public fears about topics like childproofing, battery dangers, and liquid spills. She also talks about the most common mistakes with these devices and how to avoid or avoid or handle them. She goes on about the social aspects and the vaping community, and shares a few tricks about flavors and producing bigger clouds.
NJOY sets a goal to change the landscape of the vaping supplies industry. The resemblance to traditional cigarettes continues to fade, and this may go a long way toward strengthening independents, and toward changing the image of the product, not only among users, but also among the public at large.
RELATED REVIEWS: