A quick look at TBD's most delicious e-liquids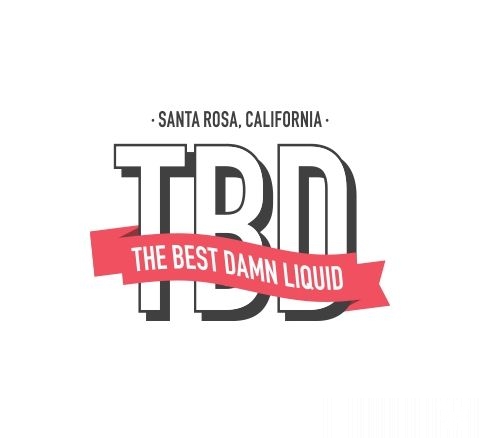 TBD Liquids is an esteemed e-liquid manufacturer that has been on the market for only a few months but already built a very solid and satisfied clientele. Owner John Fitch decided to start the business more as a hobby but after seeing how many people love his delicious cocktails quit his regular job and rented an office in Santa Rosa, California to brew e-juices full time.
However, there are a few things that make TBD Liquids unique. First of all the e-juices don't contain any traces of Diacetyl and most of them are free from food colorings but the fact we appreciated the most is the made-to-order mixing process that fast forwards the whole steeping process. Instead of mixing the e-liquid in bulk and break down juice, each bottle is made to order and shaken by hand. This is because the owner doesn't want its customers to have to wait weeks in a row before indulging on the delightful aromas but rather prefers to do the extra work for the added satisfaction.
The e-liquid is currently available only in 30ml bottles but John has plans to sell them in 15ml versions in the near future. He only uses the highest quality ingredients and only UK sourced liquid nicotine. When placing an order on his website, you will see that each aroma can be tweaked to the last detail giving you enough versatility to find a personal favorite after some in depth testing. First of all you can chose from six different nicotine levels: 0mg, 3mg, 6mg, 9mg, 12mg and 18mg. You also have five options for the VG/PG ratio of your e-liquid. You can select if you want the e-juice shipped in plastic or glass bottles and you can also add a few extra options like: Sour, Cool or Sweet.
We have tested the e-liquids on our Seven 22, with a Kanger Aero Giant on top. They all came in a nicely packed cardboard box and we had no problems with leaks or damage to any of the bottles (even though we picked the glass versions).
The first juice we've tried was the Strawberry Milk v2, which made quite the impression. We felt like sipping out of a freshly made strawberry milkshake with the most intense flavor. It's smooth, creamy, milky and very very fruity. By far one of the best dessert flavors we've tasted so far. We will probably order the v1 version in a future order just out of curiosity.
Spongebob was our second favorite, and apparently one of the site's best sellers. A lovely and delicious fruity vape that combined the sweetness of a ripe peach with the exotic taste of sour pineapple. We felt like vaping on a fruity rainbow and were more than impressed.
Last but not least, Monkey Juice is another dessert e-liquid that got us going through half of the bottle in a single day. It combines the lovely taste of a delicious caramelized banana foster with some hints of pineapple and strawberry. It's the perfect comfort vape and clearly one of our regular favorites.
RELATED REVIEWS: