Regulating means examining e-cigarettes according to FDA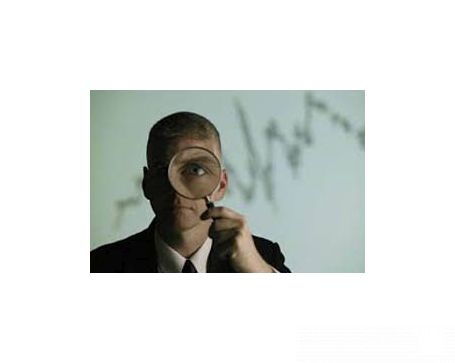 Electronic cigarettes are gaining ground all around the globe. The e-cigarettes are not just a product any longer; it's a lifestyle, supported by several groups and official organizations. Take the Smoky Mountain Vaper Group for example. This group motivates people to stop smoking using electronic cigarettes and organizes meetings and even parties for vapers. For your info: like tobacco smokers are called 'smokers', electronic cigarette users are called 'vapers'.
The Smoky Mountain Vaper Group says they have the task to 'turn' people. This means they want to turn people from smokers into vapers and they actually succeed a lot of times. They even have support groups for people who are in the process of turning. Every once in a while they organize an event to meet each other called Vape meet. On these Vape Meet they play games, have a drink, do a dance and, of course, smoke e-cigarettes.
These kinds of meetings are getting more and more common in the United States. The vape community is expanding and while some people still have doubts about e-cigarettes, the need for these kinds of groups is growing. On these special Vape Meets people explain each other about vaping, but they also support people who just starting to 'turn'. The experienced vapers talk about tech stuff and try out new flavors and features. Even in a regular club vapers come together to share experiences and e-cigarettes.
It seems the future of the electronic cigarette is bright. However, this could easily change. The FDA is pressing to regulate e-cigarettes and how they will do that is uncertain. They might want to regulate e-cigarettes as tobacco cigarettes with bans on advertising and age restrictions. This is an odd thing, because the ingredients of e-cigarettes are totally not the same. E-cigarettes contain propylene glycol, glycerol, nicotine and flavoring. No tobacco or other harmful chemicals are included in the e-cigarette.
Several states in the US and other countries of the world already explained they want to have restrictions for minors. In Tennessee and some placed in Oklahoma it's already prohibited to sell electronic cigarettes to minors. A lot of people think this would disappoint most e-cigarettes vendors, but the opposite is true. They don't want to see minors use e-cigarette, although it's not even proven it could be harmful. "Regulating e-cigarettes is a positive development", Alen Mc Hugh states. "We want to help people stop smoking, not getting minors to smoke. I would never sell e-cigarettes to a kid and I don't know anybody who would. It would be a shame though if they start smoking tobacco cigarettes instead of electronics. However, I think regulating e-cigarettes would help our business grow. We would like everybody to know how to stop smoking."
If FDA decides to regulate e-cigarettes, this means examining e-cigarettes too. Most vendors applaud this idea too. "A lot of people are afraid of e-cigarettes", Kevin Jannice says. "It's new and they need somebody to tell them it's ok to use e-cigarettes. If FDA investigates electronic cigarette the whole world know what's in it and this is exactly what we need. For years I've tried to explain that an e-cigarette is not harmful in any way, but I'm the vendor, I can't always convince people. On the internet you can find exactly what's in an e-cigarette, but people are lazy. They need somebody to tell them it's safe."
Most vape communities exist of former smokers. A lot of them were able to totally quit smoking, but some are still using e-cigarettes. "We try to push people in really giving op smoking", Amanda Singh, a surgeon and the founder of Vapors United, says. "However, it's not actually proven that e-cigarettes can replace the tobacco cigarettes. The e-cigarettes are too new to make such statements. We don't understand everything yet. Especially the nicotine part is tricky. Some vapers don't use nicotine, but a lot of them still do. This makes it harder to put a label on electronic cigarettes. A fact is: as long as you replace some tobacco cigarettes for e-cigarettes, you're already reducing the harm to your body. However, does less harmful automatically mean it's good? I think it does, but opinions vary, especially for skeptics."
While more people start 'turning' to electronic cigarettes, restaurants, bars and other public placed are faced with the problem rather they need to forbid it or welcome it. Forbidding e-cigarettes could help provide misunderstandings, but allowing e-cigarettes creates possibilities too. Vapers don't need to go outside anymore like smokers: this way people stick around. The new vape community is already seeking places where they can meet other vapers and be are free to use their electronic cigarettes. Celebrities are already expressing their love for electronic cigarettes and the hype keeps getting bigger. Maybe the educations and knowledge will help people make a choice.
RELATED REVIEWS: