Rick Ross to become mCig's ambassador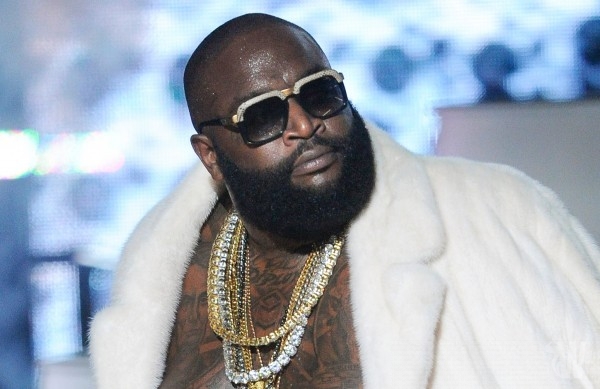 Rapper and controversial celebrity Rick Ross has been selected by electronic cigarette maker 'MCig – Herbal Electronic cigarette' as the company's global brand ambassador.
Unlike traditional e-cigarettes, the mCig was built for the consumption of a variety of plant materials as opposed to being pre-packaged with plant material or vapor. This allows one to consume the plant material of his or her choice as not everyone favors nicotine. This also means that the mCig is well positioned to be the leading device for the consumption of both traditional tobacco as well as other herbs including ones that have been recently legalized.
Vaporization is a process whereby an element or compound transitions from liquid phase to gas phase. While the mCig does not vaporize in the classic sense, it heats plant material and waxes to extract for inhalation the active ingredients of plant material without combustion.
The choice for Rick Ross is likely to draw some controversy as renowned brand 'Reebok' released Ross from his positions as a spokesperson back in 2013 following outrage over the lyrics in one of his songs appearing to excuse date rape. However, more importantly to the e-cigarette community and industry, Ross has been very public with his use and endorsement of marijuana.
Besides being the brand's ambassador, the rapper will also launch his own series of mCig e-smokes. Having the same name as his latest album, Mastermind, these gizmos will be available at the end of 2015.
Paul Rosenberg, mCig' CEO and Chairman said in a statement that 'Rick is the perfect brand ambassador and we are extremely excited to have him on board. Rick has been using our product for several months and has even supported our product before becoming an ambassador.'
However, at the same time, much of the community and industry hope to separate themselves from the topic of marijuana — legal or not. Electronic cigarettes already have enough trouble being connected to tobacco and smoking due to their similarities to the products. A direct link to the legalized marijuana industry would only give more ammunition to fierce vaping opponents.
'At this stage in my life, I've worked hard and make it a practice to only enjoy the finer things in life. From dining at my favorite Wingstop, listening to , now available in stores, to sipping Belaire Rose while traveling the world; I take pride in dealing with only the best, which is why the mCig collaboration makes the most sense for me and my brand' said Rick Ross in an interview.
'I've been using the mCig for several months and most definitely enjoy the smoking experience. Thanks to my Crossfit workout regimen, I'm also the healthiest I've ever been and none of that is compromised by using the mCig' the rapper added.
His conclusion was that 'the mCig gives me the cleanest experience possible, and as an avid smoker, that's what I depend on. It's sleek, small and affordable, making it accessible to all of my fans. I'm excited to be teaming up with Paul, DJ Swivel and the rest of the mCig team, and even more excited to be designing and launching my own mCig over the next few months.'
RELATED REVIEWS: