Sean Parker Smells Gold and Invests Millions on E-Cigarettes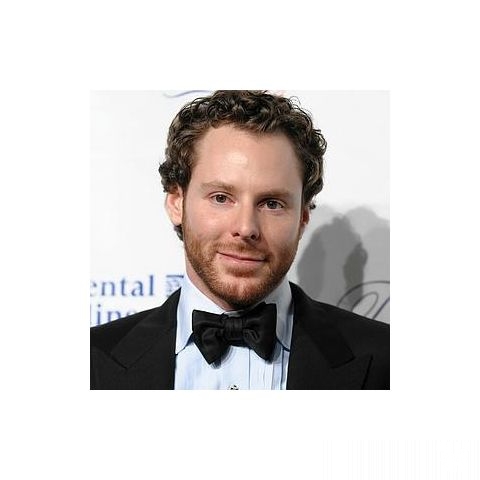 The e-cigarette industry scored another win in June of last year when Napster Founder and former Facebook president Sean Parker invested $10M in electronic cigarette brand NJOY Inc., stringing along three other partners who are known tech investors. They have collectively raised $75M, all of which will be spent on research and development, marketing, clinical trials, research and development and international expansion.
NJOY CEO Craig Weiss announced that investors include serial entrepreneur and investor Sean Parker; and Douglas Teitelbaum, Principal of Homewood Capital. Mr. Teitelbaum will join NJOY's Board of Directors. Music star Bruno Mars is also an investor. He even posted a photo of himself on Twitter using NJOY, with a note that said "This is for you mom."
"These individuals are among the world's leaders in identifying paradigm-shifting consumer technology investment opportunities, and their investment represents confidence in NJOY's model," Weiss said. "The successful completion of this capital raise underscores the growth potential for NJOY as it continues to lead the electronic cigarette market, and our ongoing confidence in the huge promise of our business."
Why NJOY?
Electronic cigarette NJOY brand is the most popular e-cigarette in the US. Their product, NJOY King, is preferred choice of most e-cigarette users. NJOY offers a range of rechargeable and non-rechargeable cigarettes for adults, with its most popular model being the King. It is actually considered the GOLD standard of the industry because of its best-in-class products, superior branding, experienced management team, patent-pending technology and most responsible business practices. Parker has great confidence that it will lead innovative products to be able to get rid of harmful tobacco smoke in the future. To learn more about NJOY products visit www.NJOY.com. But actually only a marketing genius with a Midas touch like Sean Parker really knows. Like that very day he saw a website in 2004 called "The Facebook" in a computer at a dormitory in Stanford University.
Why Parker Investing on the E-Cigarette Industry is Notable
He sees electronic cigarettes as a safe alternative to smoking tobacco.
"As an entrepreneur and investor I'm drawn to disruptive companies in explosive new markets. The common thread between these companies is a missionary desire to leverage technology to change the world. I'm optimistic that the clever application of technology might someday obsolete the combustion cigarette and all the harm it causes."
Sean Parker seems to have an eye for industries that will boom. He is the co-founder of the file-sharing computer service Napster. He also served as the first president of Facebook, the social networking web site. He also co-founded numerous ventures – Plaxo, Spotify, Votizen and Airtime. All of these are new start-up business that sparked growing industries. With his reputation for having a knack of vision, this move by Parker can be deemed as a proverbial "nod of approval" and is expected to lure more investors in.
Parker is also heavily invested on philanthropy. He has raised a huge chunk of money on cancer research, anti-malaria groups and has supported numerous charities. Investing on technology is mainly his expertise so he founded Causes.com, a philanthropic service that uses social media to connect charities with their supporters and potential donors and then communicates that connection to the user's network of friends.
Why Invest in E-cigarettes
In the US alone, there are 46M smokers who want to either quit or have an alternative to smoking tobacco cigarettes. Electronic cigarettes are battery-powered devices that deliver nicotine fluid in the form of vapor when it is heated. Vape users have claimed that it has helped them tremendously cut back and even wean from smoking tobacco cigarettes completely.
One should note that even tobacco giants – Philip Morris International, Reynolds American Inc and Lorillard Inc – have invested or started their own e-cigarette development brand. They claim to speak of wanting to develop a better e-cigarette product in the near future but market analysts say it is their way of delving into a booming industry – with market sales estimated to double to $1B this year.
E-cigarettes are currently not regulated yet. The US Food and Drug Administration (FDA) has yet to classify it a tobacco product or not but despite the negative prediction of the impending decision, it hasn't stop the e-cigarette industry to create a benchmark as a great alternative solution to smoking tobacco cigarettes and inhaling its toxic smoke. Forecast shows that in the next ten years, e-cigarettes could surpass consumption of tobacco cigarettes – even wiping them out from the markets.
RELATED REVIEWS: