Smoke Eversmoke 7 reasons why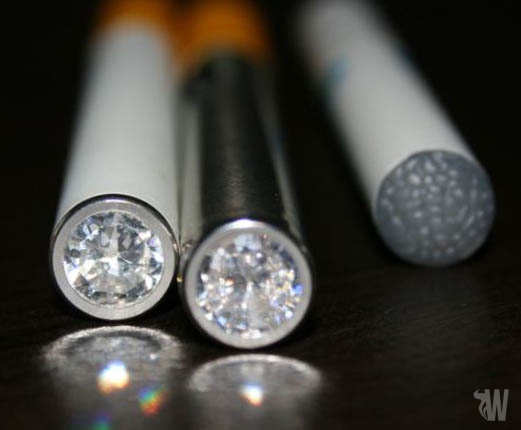 E-cigarettes are getting widely-acclaimed in the US and other parts of the world. Many different brands have come up in the market, each one with claims of having the best e-cigs in town, or even in the whole wide world. It is not hard to see though that Eversmoke is ahead of the pack, and not without a reason.
You know why Eversmoke is one of the leading e-cigarette brands in the market today? There are at least seven reasons:
ONE
They offer good quality products at very reasonable prices. With only $49.99, one will get a starter kit with the following contents: 1 Electronic Cigarette Lithium Ion Standard Battery (Standard Capacity - Choice of Color and Manual/Auto Switch), 250 puffs,1 Portable Wall Charger-charges your battery utilizing any standard wall outlet, 1 USB Charger-charges your battery from any computer USB port, 5 Nicotine Cartridges - Equals 5 Packs of Cigarettes (Your Choice of Flavor & Strength), an Owner's Manual
TWO
Their products make use of the newest technology. The atomizer is built in the cartridge, which makes it possible and easy to get a new one each time the cartridge is changed. Inside the cartridge, there are two lithium-polymer batteries, a charger, instructions, and a member's card.
THREE
Their designs are fashionable, simple and presentable.
FOUR
The batteries in their products are long-lasting. The battery has been manufactured with a technology that makes it last up to three days before you need to charge it. Thus, the user gets to enjoy a longer smoking experience. The recharging process is not much of a hassle as it will take no more than an hour to recharge the batteries. It can be done anywhere because the charger is USB compatible.
FIVE
Their e-cigarettes offer unique features.
A silicon tip enclosed in the mouthpiece that is meant to prevent leakage, and offers an authentic cigarette sensation and experience; An orange LED light that lights up, and lets you know when it's time for you to recharge your e-cig; Every buyer can choose a customized battery color and function for a more personal vaporizing experience; The cartridges are built with their own exclusive technology, called VaporMax®, which ensures maximum vapor with every puff;
SIX
They have a wide selection of flavors to choose from: Classic Tobacco, Royal Tobacco, and Golden Tobacco. The other flavors available are Cool Menthol, Peppermint Party, Very Vanilla, Coffee Creation, Cherry Crush, Peach Passion, and Piña Colada. They have flavor samplers of six tasty flavors to help a customer decide which of the flavors to choose.
SEVEN
They offer quality customer service in their online transactions.
You don't have to take someone else's word in favor of Eversmoke e-cigarettes. You can try to Smoke Eversmoke yourself and and make your own decision. More about this ecig brand can be found on the site. It's just right at your fingertips so why not read more about Eversmoke Ecigarettes right here.
RELATED REVIEWS: