All about Solar Chargers for E-cigarettes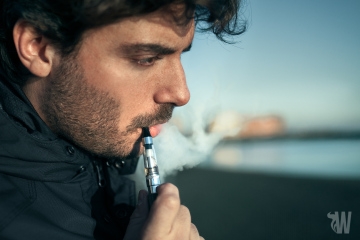 For the individual who opts to vape his nicotine through this sleek-of-a barrel called e-cigarette, but is in a place with no electricity to charge the device, the solar usb charger is a handy product to keep your device functioning. This solution is ideal for e-cigarette users who like going outdoors for camping, trekking, and even just sightseeing.
How does it work?
The solar charger devices itself converts the power of the sun to a usable energy through a solar panel and stores it for further use. Any e-cigarette device that can be charged by using a USB can be plugged in to the solar charger.
Advantages and Disadvantages of using solar usb chargers for E-cigarettes
For one, the solar USB chargers for E-cigarettes itself uses green energy direct from the sun. The power itself is free and therefore, using such translates to some dollars saved. This will also allow the user to be able to continue his or her vaping habits in places where there are no power outlets. Further, there is less worry in terms of bringing USB cables with you whenever you go out. Plus, the same charger can be used to power up your cellphones, too.
So is there a downside? Some users have complained that this device has slower charging time compared to regular chargers. Otherwise, the e cigarette solar chargers being sold in the market are portable and great enough for people on the go.
What do you prefer?
Depending on your needs and circumstances, you may try to get yourself one of these devices. In the long run, when you have selected the best product for you, you can take advantage of the many benefits can provide you. If your priority is ease of use, you can enjoy its portability and reliability. If your priority is saving some money, you can eventually save some amount which would have been set aside for your electricity bill which your regular charger would have consumed. It would also help if you would read the product specifications before buying one.
RELATED REVIEWS: