Three herbal vaporizers and some herbs to use with them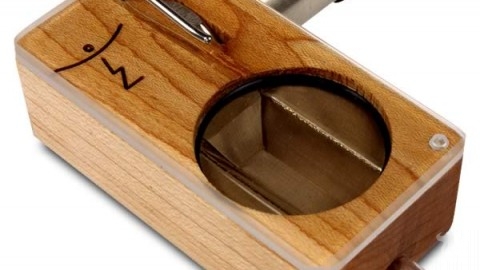 With the increasing popularity of the e-cigarette and some early prototypes of vaporizers, there is a new type of device that's drawing a lot of attention from enthusiasts – the herbal vaporizer. An herbal vaporizer is a battery-powered gadget that uses electricity to heat up a mixture of herbs and allows the user to inhale on the resulting vapor.
There are essentially two main types of herbal vaporizers: desktop and portable. Desktop vaporizers have to always be plugged into an outlet and they typically need to be placed on a flat surface but at the same time they produce the strongest and largest volume of vapor. An internal rechargeable battery usually powers portable vaporizers and they vary in size from something that fits in your palm to something the size of a small water bottle.
We are going to look at three portable herbal vaporizers today and at some of the plants you can use with them.
The Pax vaporizer is a smooth portable unit made by a company called Ploom. This gizmo is highly advanced and has some cool, unique features that set it apart from others.Everything you need to do, from packing the chamber with dry herbs, changing the heat setting and taking puffs, to charging it, is incredibly easy and user-friendly.The heating chamber is engineered to maximize the surface area of the herbs, which helps increase the quality and strength of the vapor.
The Firefly is the latest portable vaporizer on the market and it will fit in right with your cell phone. It is a convection style device, which means it uses the heated air to start cooking the herbs, as opposed to having a heated surface.The vapor is smooth and has a great taste, and it is efficient with any herb.
The Magic-Flight Launch Box may look rather ordinary, and it is, but it was designed extremely well and is made in the USA of the highest quality materials.It is a small portable vaporizer that works with rechargeable AA batteries that is quite easy to use and can be carried around with you anywhere, as it will easily fit in your pocket or purse.The device produces vapor very quickly, within about 5 seconds once you engage the battery.
Many herbs can be used safely in a vaporizer when you have a cold, flu or other respiratory ailments. With so many types of devices available in portable styles, you can be sure your herbal remedy of choice can be administered. Always use caution with any medicinal plant and use it only as your health care provider recommends.
Peppermint – the optimal heating point is at 166 °C
The plant can be found growing all across the United States and Europe and it's famous for the unmistakeable refreshing aroma. Some of the benefits of peppermint are that it relieves muscle spasms and acts as an antiseptic, besides the very cool taste.
Thyme - the optimal heating point is at 190 °C
The plant has an incredible taste that creates a buzz of its own that is thought to relieve hypertensive conditions and gastric complaints.
Lavender - the optimal heating point is at 130 °C
This is a very recognizable aromatic plant that is used in the food and cosmetics industry due to the delicious flavor and it's unmistakable scent. It is believed to improve blood flow, has antibacterial and antiseptic properties but can also act as a natural anti-depressant, a muscle relaxant and carminative.
RELATED REVIEWS: