The top 10 best selling e-liquids of last year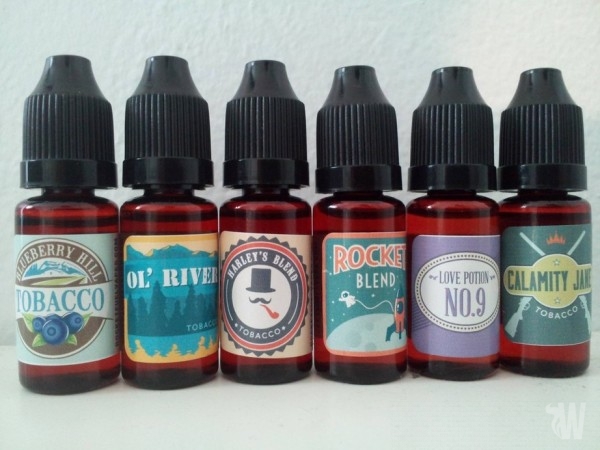 The solution of propylene glycol (PG), vegetable glycerin (VG), and/or polyethylene glycol 400 (PEG400) mixed with concentrated flavors; and optionally, a variable concentration of nicotine is the e-liquid that is turned into vapors for vaping an e-cigarette. This could be well considered as the "tobacco" of the e- cigarette.
In no particular order, we give you the top 10 best selling e-liquids of last year.
Halo Ecig Liquid. Being one of the best selling brands of e-cigarettes, this company also sells one of the best e-liquids. This 100% made in USA and FDA approved product has a full array of 24 amazing flavors. Their most popular flavors are Longhorn, Midnight Apple, Twisted Java, Menthol Ice, and Freedom Juice. The nicotine content of their flavors come in 0mg, 6mg, 12mg, 18mg, and 24mg.
DFW Vapor. This brand choose to name their e-liquid flavors on candies, fruit, tobacco, drinks, and desserts. They also have their flavor of the month and other flavors.
NicQuid E-Cig Liquid. This brand is a Charter Member of the American E-liquid Manufacturing Standards Association (AEMSA). Their flavor options are desserts, menthol, tobacco, and fruit.
Pink Spot. They have over 100 of the best e-liquid flavors available. Some of the top sellers are Gummy Bear and their USA Blend (tobacco). Their tagline "GOURMET E-JUICE THAT HITS THE SPOT!" truly delivers.
Mad Vapes. They offer more than 150 selections of flavors. Buyers can also opt to mix and match the flavors in a do-it-yourself's (DIY) style.
Vapor Bomb. This is another brand that offers a wide selection of flavors that buyers can mix and match DIY style.
Crystal Canyon Vapes. This brand selling e-liquids at $3.75. This family-owned and operated out from Queen Creek, Arizona and they take pride in producing only the best liquids using only 100% USA made ingredients sans any added food coloring or additional additives. Popular flavors include Mystic Ry4, Black Pearl, Polar Ape, Ecto Cooler, and Sinister Sweetness.
Johnson Creek. Although their flavor options are not as wide as the others, their tobacco blends are some of the best.
Mt. Baker Vapor. Selling at $4.99, the company offers you to have the ability to customize the percentage of PG/VG and add extra shots of flavoring to each bottle.
Tasty Vapors. They offer as high as 48mg of nicotine content on their flavors. You can also request to customize the flavors of your blend.
RELATED REVIEWS: