Top 5 efficient and popular temperature control mods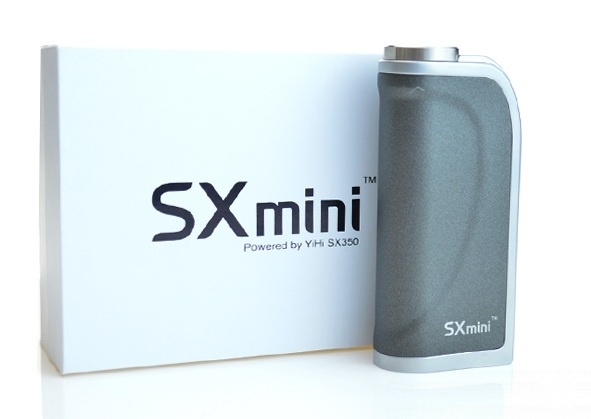 Temperature control is the latest trend in what advanced personal vaporizers are concerned and in order to fully benefit from this option you need to right choice when it comes to purchasing a new vaping device. There are many popular temperature control mods out there, but only a few of them are as accurate as to offer a great vaping experience and all the other features associated with using Nickel or Titanium coils.
A good temperature control mod needs to be reliable and do a great job at preventing dry hits as well as keeping a cool and rewarding vapor with each puff. We've tested several such devices in the last few months and we decided to share this knowledge with our readers. But because everything ultimately depends on personal preference, it's going to be hard to keep this top 5 completely objective, however we subjected each of the products to a collective vote and arranged the list accordingly.
Number 5
The brand new iStick 60W is an improved version on the original 40W TC and it comes with an extra 20W of power as well as a replaceable 18650 battery. The istick 40 W TC is probably one the cheapest temperature control devices out there that's also reliable, and the 60W version is definitely a step forward. The build quality and materials used are pretty good and you can also change the colors of the faces for added style and aesthetic compatibility with your tanks. The temperature control feature works like a charm and affordability is what makes this device really stand out.
Number 4
The Joyetech eVic VTC Mini starter kit is a very popular choice for many vapers out there who want to experiment with temperature control. The mod is powered by a replaceable 18650 battery and it can go as high as 60W. While it doesn't have the supreme quality finish as its older brother, the eVic VT, it's a lot easier to operate and to hold. It comes with an included eGO ONE Mega tank, which works perfectly with both Nickel and Titanium coils, as well as regular Kanthal (in variable wattage mode). Temperature control works flawlessly and paired with the Mega it can produce clouds like a locomotive.
Number 3
The iPV D2 75W TC mod is a compact and portable temperature control mod manufactured by the renowned Chinese company Pioneer4you. It is powered by a single 18650 battery and it can go as high as 75W. The build quality and performance on this device is absolutely stunning and the temperature control option works flawlessly. The device boasts one of Yihi's most reliable boards ever built and it chucks out clouds like an absolute beast.
Number 2
The YiHi SX Mini M Class, an improved version of the SX Mini that's capable of reaching 60W in single battery mode and 120W in dual battery mode (18650). It comes with an extension tube for the second battery and it can also work in bypass mode. It's probably one of the best China made mods that we've ever tested around here and it's an absolute jewel in terms of looks and performance. It uses the sx350 mini chip, which is very accurate and reliable and the temperature control features is one of the best out there. The single con to this device is probably the high price tag, as it sells four around $200 – however you do get what you pay for.
Number 1
On number 1 the Vaporshark DNA 200, probably one of the best box mods out there at the moment and one of the most accurate temperature control we've witnessed. As a matter of fact, we can credit EVOLV, the DNA chips' manufacturer for introducing temperature control in regulated mods and it does it better than anyone. The mod can reach a whopping 200W and it's powered by a three cell 900mAh Li-Pol battery with a fast charge option. The build quality is more than impressive and the performance is top notch.
RELATED REVIEWS: