A top-rated e-cigarette in Eversmoke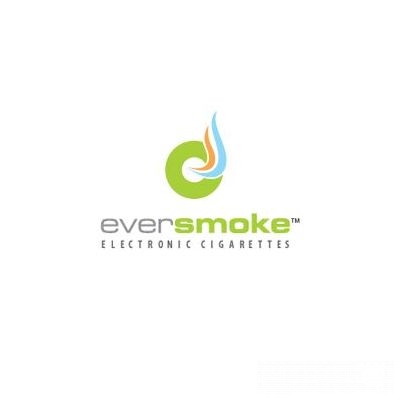 One of the largest and popular e-cigarette brands in the world, South Beach Smoke has a sister company called Eversmoke. Despite the establishment of more e-cigarettes in the market today, Eversmoke have kept its market position because of its more advanced devices and reasonable prices too. The top-rated e-cigarette's focus is actually to make their products simple: easy to use and easy to maintain for their target market. That said, an Eversmoke e-cigarette's cartridge is two in one: the atomizer is already built into the cartridge.
What makes an Eversmoke e-cigarette?
An Eversmoke e-cigarette has an orange LED that lights up every puff and hit. The light also goes off when the device's battery needs to be recharged. The batteries are made of lithium-polymer and can last long enough to maximize vapor and performance. As already mentioned, the atomizer is built into the cartridge for maximum vapor production and user is also assured of fresh atomizers with each new cartridge. As for the e-juices in the cartridges, Eversmoke has exclusive VaporFlo technology not found in any other e-cigarette brand. Lastly, there's a silicone tip within the mouthpiece to prevent leakage.
Unboxing Eversmoke
The device comes in a small magnetic box printed with logo and graphics. An Eversmoke starter kit includes two lithium-ion batteries, a pack of five cartomizers, a USB charger, and a wall adapter. The batteries
Eversmoke e-cigarettes utilize 4.2-volt batteries and can either be manual or automatic. Manual batteries are for the more experienced vapers because the power used to turn e-juice to vapor depends on how frequent the user pushes the button. For newbie vapers, automatic batteries are recommended to achieve perfect vapor without having to worry if they are doing it right. Automatic batteries can last up to 3 hours, and that is with intensive vaping. Recharging time is 2 hours at most. For manual batteries, charging may be 1 hour only.
The vapor
Eversmoke e-cigarette vapor production is impressive. The batteries are of the same model as that from South Beach Smoke's which is called superMAXX. If South Beach Smoke e-cigarettes perform very well, it is safe to say that Eversmoke e-cigs can perform equally well, delivering cloud of vapor in every puff. The vapor produced is smooth and decent compared to other e-cigarettes in the market today. With the amount consumers pay for Eversmoke, they are assured value for their money.
The cartomizers and e-liquids
The cartomizers – cartridge and atomizer in one – are available in five levels of nicotine. Vapers can choose from 0mg, meaning there is only flavor to 24mg, bold and the highest level of nicotine content in most e-cigarettes. Other nicotine strengths are ultra-light (6mg), light (12mg), and full-bodied at 18mg. There are ten e-liquid flavors in the Eversmoke brand:
Classic Tobacco – for that rich, slightly sweet and full-bodied classic tobacco flavor very similar to cigarette brands in the market
Royal Tobacco – refined and smooth taste; light American tobacco with mild finish
Golden Tobacco – enjoy the distinct taste of a rich tobacco blend similar to the Turkish or Middle eastern tobacco
Cool Menthol – for a cool and icy mint rush. Relish the classic minty and crisp flavor
Peppermint Party – a perfect combination of sweetness and minty goodness; there is a cool peppermint sensation in every puff. Eversmoke claims that this flavor will leave the vapers mouth feeling happy
Very Vanilla – sweet and delightful burst of pure vanilla flavor
Coffee Creation – simply delicious and soothing to the senses
Cherry Crush – luscious sweet cherry flavor for pure smoking pleasure
Peach Passion – taste nature's luscious refreshing, mouthwatering, sweetness peach flavor
Piña Colada – sweet and rich tropical flavor bursting in every puff
There is a flavor sampler that includes six tasty flavors one can try before making a decision. Eversmoke takes pride in the VaporFlo technology that is only present to devices from this store. It ensures a clean smooth draw that produces maximum vapor.
The full line of accessories perfectly complements the device. You can purchase a car adapter so you are able to recharge while being on the road.
Eversmoke is a worthy choice especially for newbie vapers
Eversmoke e-cigarettes may be just rebranded from the ones for South Beach Smoke. This however, does not make Eversmoke any inferior to South Beach or any other vaping companies. The starter kit is relatively cheaper yet the price makes Eversmoke even more worthy to use. For the best e-cigarette vaping experience, consider Eversmoke products for your next purchase.
RELATED REVIEWS: