How to use a drip tip for an electronic cigarette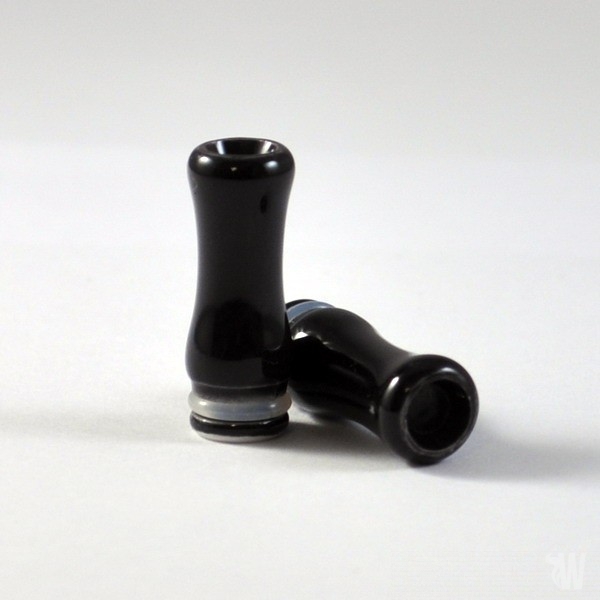 Most electronic cigarettes are non-disposable. This means you can and need to refill the cartridge yourself. This is not very difficult, but some people don't like the fuss. You can spill the e-liquid and it takes a little bit of patience and accuracy to fill your cartridge again. To help you with this, you can use a drip tip.
A drip tip for an electronic cigarette is an alternative to using a cartridge. With drip tips you directly drip into the e-cigarette. If you remove the absorbent layer, you're able to remove the mouthpiece and just drip drops of e-liquid directly on the atomizer bridge. To make it more easier manufacturers made mouthpieces of stainless steel or plastic. These are used for dripping. You don't need to remove the mouthpiece every time you drip. The drip tip replaces the cartomizer and allows you to drop the e-liquid on the atomizer without taking of the drip tip.
Drip tips are easy and effective accessories for your electronic cigarettes. Prices vary from 0.50 dollar to 15 dollar, depending on your taste. Drip tips can be a nice accessory to make your electronic cigarette trendier. Drip tips are made of different materials. Classics pieces are sometimes made of metallic or stainless steel, but also plastic drip tips are used often. However, you can go crazy with drip tips: think about a drip tip of kalabash or ribbon.
Drip tips are offered in several colors and models, some are more for the trendy user who wants to try new stuff. Think about colors as fluorescent blue or yellow. However, for the traditional lovers there's plenty of choice too. Dark brown, wood look-a-like or tobacco cigarette look-a-like are examples of this. Especially because of the price of drip tips, you can experiment and change the image of your electronic cigarette daily.
RELATED REVIEWS: