Using electronic cigarettes at work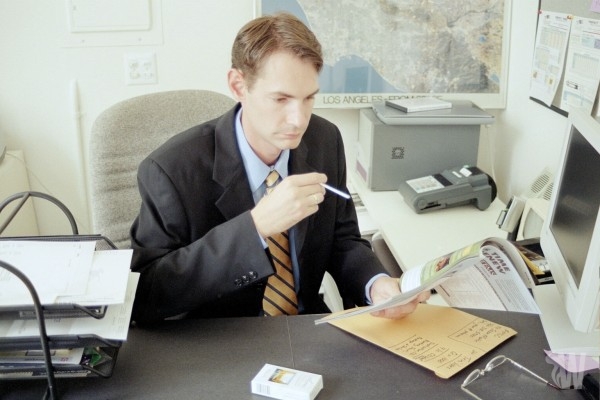 Electronic cigarettes have started a small revolution into how we think about the use of nicotine products in public. As with the decreasing popularity of tobacco in these last decades and the increasing bans of such products in public places, e-cigarettes have sparked a lot of debate between employers from across the country, in the midst of newly proposed regulations by the U.S. Food and Drug Administration.
Julia Louis-Dreyfus and Leonardo DiCaprio will not be puffing on their e-cigarettes at next year's Golden Globe ceremony since the actors caused quite a stir in January when they were spotted and presented all over the media. However, as of April 19, electronic cigarette use was banned in bars, restaurants and other public spaces all around Los Angeles, New York and other U.S. metropolis.
E-cigarettes are often regarded as a safer alternative to tobacco smoking since they do not produce the same cancer-causing chemicals found in analog smoke. This has encouraged many smokers to give up their hazardous habit in favor of these relatively new and technologically advanced nicotine-delivery devices. However, some people still remain quite skeptical about their benefits, claiming they can also act as a gateway to smoking, especially in respect to youths.
In the face of inconclusive evidence, a dearth of definitive studies, and since the FDA did not specifically cover the topic of electronic cigarettes, employers are wrestling with whether to allow vaping in the workplace. Reports from the Small Businesses Administration (SBA) show that there are about 52 million small businesses in the U.S. and many of these are in the midst of trying to determine whether or not to allow their workers to use e-cigs.
Some employers may want to examine whether such devices are likely to upset other co-workers, particularly if they are pregnant or trying to give up smoking themselves, or whether it's in keeping with the professional image of an organization or company, especially if clients or members of public are likely to frequently come into the office. On the other hand, vaping employees may try to argue that their employers should allow them to use e-cigarettes in the workplace as a supportive measure to assist them in giving up smoking, which should in turn lead to a healthier lifestyle and increased productivity.
According to an article published at NBCNews.com, Cheryl Dooley, CEO of the Ebsco Spring Company, purchased an e-cigarette for each of her 28 smoking employees in an effort to help them kick the habit. She then noted that 'every smoker wants to quit,' and if she could help her employees quit by purchasing them such devices, she would.
Exxon Mobil allows puffing on e-cigarettes in smoking areas, while CVS Caremark Corp. bans workers from using tobacco or electronic cigarettes on its corporate campuses. E-cigs are not allowed for customers or workers at Starbucks Corp. and Wal-Mart Stores Inc., but vapers—both patrons and workers—are welcome at McDonald's restaurants. United Parcel Service Inc., which charges nonunion tobacco users $150 extra in monthly insurance premiums, decided to make ecigarette users pay a higher price, too.
RELATED REVIEWS: