Vapor Couture or Vaping Vamps? - comparison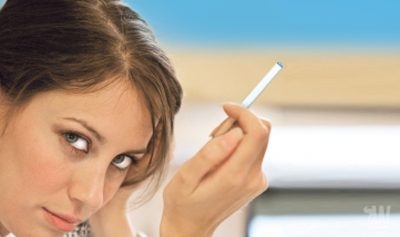 If you are a woman that smokes and wants to try vaping, you couldn't have chosen a better moment. Why? Because now you can opt for an electronic cigarette that was especially created for women. There are many stylish options and choosing the perfect one for you can be quite a challenge. Vapor Couture is a well-established name in the e-cigs for women business, being part of V2 Cigs, the world leading manufacturer, but Vaping Vamps is a new company that is entirely dedicated to producing e-cigarettes for women. If you are searching for an e-cig that is feminine, stylish and sleek, these brands have exactly what you're looking for.
When it comes to price, there is not a very significant difference between the two brands. You can get the Vapor Couture Essential Starter Kit for only $79.95, while the Deluxe Starter Kit offered by Vaping Vamps costs $59.95. Also, the starter kit offered by Vapor Couture comes with 10 cartomizers, while the one from Vaping Vamps includes only 5. For five more cartomizers you will have to pay an extra amount of $11.95, including shipping.
Both brands earn extra points for design, as they offer very stylish and sleek e-cigarettes. Vaping Vamps offers a completely black electronic cigarette exposing their pink double-V logo. Vapor Couture has a more varied offer, as it features four unique battery designs and matching cartomizers. While Vaping Vamps chose to create a pen-like electronic cigarette, Vapor Couture went for a more stylish options and made a very sleek e-cigarette that comes with a carry case, for you to enjoy vaping any time.
Vapor Couture has a selection of four flavors: Bombshell, Rodeo Drive, Fresh Mint, and Passion Fruit, and will soon release two new ones, Strawberry Champagne and Arctic Mint. Vaping Vamps offers five flavors as well, which are highly appreciated: Virginia, Mint Julie, Caramella, Tia Berry, and Mango Lola.
If you're interested in the amount of vapor produced you should know that Vapor Couture gives more than enough vapor to simulate the smoking experience. Vaping Vamps e-cigarette produces a large amount of vapor as well, but it doesn't come near to the experience offered by Vapor Couture e-cigs.
To sum up, these brands have everything a modern woman wants from a vaping experience. If you want a stylish product that will transform your vaping experience give these brands a chance. They produce a nice amount of vapor, have accessible prices and have incredible flavors for you to enjoy.
RELATED REVIEWS: