Vitamin infused e-cigarettes are the newest trend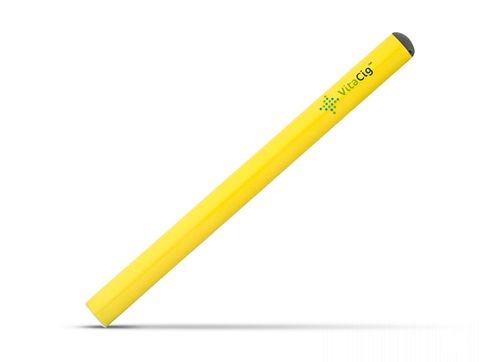 The fact that electronic cigarettes have become increasingly popular in the last years doesn't come as a surprise for any of us, and it seems that companies are investing in these products to make them play even a bigger part in our daily lives. Even though they are not allowed to advertise themselves as a healthier alternative to combustible tobacco, most doctors and scientists agree that ecigs could help millions quit their habit, live a longer and healthier life and at the same time relief governments from additional healthcare costs related to heart and lung illnesses caused by analog cigarettes.
Electronic cigarettes can now deliver caffeine and taurine the same way your energy drink does, they can deliver nutrients and help you relax, give you a much more fulfilling night's sleep and even look after your body with a daily dose of vitamins. VitaCig is new model of vitamin rich, 0 nicotine e-cigarettes, which might just be able to help having more fun while getting healthy.
VitaCig, markets five flavors made up of different cocktails of vitamins, with fruits and extracts made from plants. Their 'Refresh' flavor, for example, is made of peppermint and spearmint with B, A1, C, and E vitamins. The 'Energize' line mixes the mentioned supliments with extracts from oranges and grapefruit, while 'Relax' contains blackcurrant. Each one is marketed for around $5 and has a 500 puff autonomy. They are not rechargeable and you can only use them until the battery is depleted. However, they do care about the environment and have their own recycling program.
On the other hand, if you already have a refillable personal vaporizer or a tank system, then you might not be so fond of disposables, therefore another company sells vitamins in a totally different way. They have a wide variety of delicious e-liquids available in two lines of vitamins C and B12. Aromas like 'Valencia Tang', 'Mango Smoothie' and 'Cherry Croissant' are going to spoil your taste buds and at the same time fortify your body and make you feel a lot better. Other brands like Vitamin Smoke E-LIQUID contains Vitamin C, Echinacea, Vitamin B12 and optional Nicotine and Caffeine on the flavors specified.
Because ecigs and vitamin supplements aren't currently regulated by the Food and Drug Administration in the same manner that pharmaceutical products are, brands selling these products can't literally specify you're getting any benefit from vaping them. The principle is that your body can get the vitamins through the membrane of your mouth, lungs, or nose. However, dues to the fact that so much of the vapor is lost when exhaling , it's not very possible that the body can ingest the same amount of active substance like in the case of pills or sprays. Of course, since you're constantly puffing on your e-cigarette but rarely remember to take your vitamins, a combination of them both might be at least better than nothing if not that effective.
RELATED REVIEWS: