Do It Yourself vs Store Brand: Deciding Which One if For You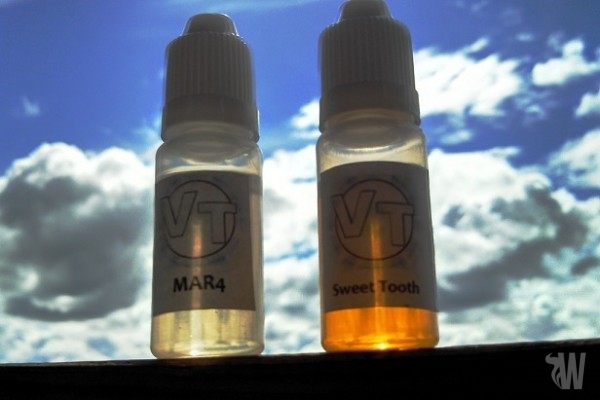 Avid enthusiasts to vaping have gone as far as making their own e-juice or e-fluid for the e-cigarettes or vapes.
Electronic cigarettes or e-cigarettes are gaining popularity as of late. Smoking cessation programs by the government and other agencies have gone full force, making known the dangers associated with cigarette smoking. With a very extensive anti-smoking information campaign, higher taxes or tariffs on cigarettes and banns on smoking in public places, it seems that turning to e-cigarettes are the most logical, healthier, less expensive and safer choice in the long run. Before we challenge do it yourself vs store brand, let's see what an e-juice actually is.
What's in an E-Juice?
Your e-juice is a solution primarily composed of propylene glycol (PG), nicotine and flavorings.
There are e-liquids that use vegetable glycerin (VG) but are usually offered to people with sensitivity issues to propylene glycol. Both are non-toxic, organic compounds generally deemed safe for consumption. You can see them as food additives in most commercial food products too. Nicotine is the only agent that is found in both tobacco cigarettes and e-cigarettes. Note that this substance is the addicting component, not the one that causes cancer in cigarettes.
Store Brand E-Juice
Majority of e-juice vendors have PG based solutions. PG based e-juices produce sweeter flavoring and less vapor. This is something you need to keep in mind when you decide to mix your own e-juice.
Flavors abound with store brands too. Flavors from the tobacco grade (USA certified) to mint, fruity flavors, chocolate and even cake (strawberry cheesecake), you will never run out of choices! Note that most stores also do refills. There are even some that offer custom orders. You make your own choices on the blends of flavors you want and the nicotine concentrations and they will be the ones mixing it for you.
Since DIY e-juices are more common now, most online stores offer DIY kits as well.
DIY E-Juice
If you decide to make your own e-juice, make sure that you know where to get your ingredients. For example, nicotine is chemical that can cause harm if mishandled. You should learn how to handle it properly. You should also know where to get your primary liquids – propylene glycol (PG) and vegetable glycerin (VG).
As a beginner, it is best that you get DIY kits assembled and complete in most e-cigarette stores. DIY kits depend on how much mixing you intend or plan to do but you can start with the beginner's kit.
A typical DIY kit contains the following: Glass Dropper of Unflavored Mixing E-Liquid; Nicotine Flavorings in a Cartridge Filler; Assorted drip bottles; Glass vials with screw caps (assorted sizes); Mixing Cup; Tweezers; Plastic Funnels; Syrings with gauge needles; Gloves; Spoon Spatulas; Apron; Mixing Cylinder;
Mixing e-liquids is basically like bartending, you need to experiment with a lot of liquids to get the taste you want. It would need a lot of practice and patience.
There are several tutorials online you can refer to before starting your mix. Vaping enthusiasts have DIY recipes posted in most forums too. Always remember to keep your work area orderly and clean and keep your supplies out of children's reach.
RELATED REVIEWS: