Aspire Atlantis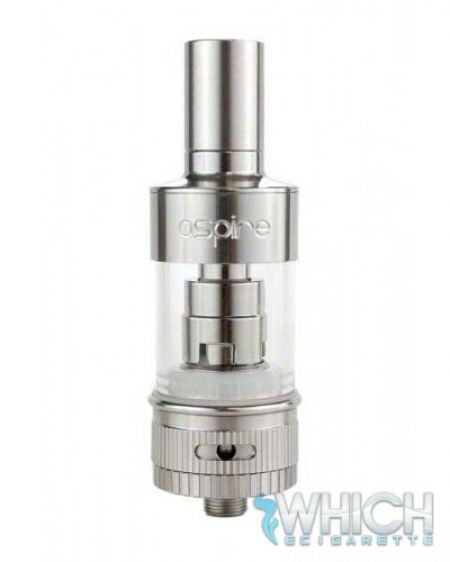 Aspire is a world-renowned tank manufacturer that really hit it off in 2014 with their Nautilus adjustable airflow system. Now they are back on the market with some brand new products including two mods, one of which is capable of sub-ohm vaping. But we are not going to talk about these today, we are going to take a look at their latest tank system called the Atlantis.
And it's no surprise that the people came up with their own sub-ohm mod, because the Atlantis is their first ever tank system to come with a 0.5 Ohm coil out of the box. Yes, you can now experience cloud chasing on a clearomizer and boy did they make a good job on designing this gizmo.
The Aspire Atlantis comes packed in a good quality hard plastic transparent box that includes the assembled unit, a spare Pyrex glass tube and a spare atomizer head (the same 0.5 Ohm version). As we might expect, the build quality is flawless on this unit and it carries on the tradition of the Nautilus with some improvements. It is made from stainless steel and has an exterior diameter of 22mm and a total height of 70mm. It does have only a 2ml e-liquid reservoir but that's more than enough for a few hours of delicious vaping.
It has the popular 510 threading but, as opposed to the Nautilus the center pin is fixed and not free floating or adjustable. We don't know exactly why Aspire made this change but when you think about it, most of the mods this tank is compatible with have adjustable pins, so you won't run into any problems. And speaking of the mods, you should know that since the Atlantis has a resistance of 0.5 Ohms it isn't compatible with many of the older generation personal vaporizers. They are fitted with a fuse that don't allow them to sub-ohm. This is why it's imperative to check out if your mod can go down to 0.5ohms before making the purchase. If you are using a mechanical mod, then make sure your battery can handle the continuous discharge rate.
One of the first things you'll notice on the Aspire Atlantis is its revolutionary airflow system that includes four different holes that gradually increase in diameter. The first hole is round and has 2mm, the second one is still round but has 2.8mm, the third one is elliptical and measures 6 x 2.6mm and the last one is also elliptical and measures 9 x 2.6mm. The amount of air that passes through these last two openings is phenomenal and it's perfect for full lung hits.
To refill it with e-liquid you need to unscrew the bottom cap and pour the juice slowly. Once you have it re-assembled you will need to leave it for at least 15-20minutes to allow the wicking to soak up the ejuice. Then you can mount the Atlantis on your mod and prepare to be blown away. I bet these will be the biggest clouds you have ever produced with a clearomizer until now. We were dazzled and managed to fill the room with banana muffin mist in a matter of minutes. The airflow system works like a charm and the device is worth every buck. It has the same level of performance as you might get from a sub-ohm RDA but with zero the coil building time. Amazing!!
RELATED REVIEWS: