Blu challenges Zippo 's claims in court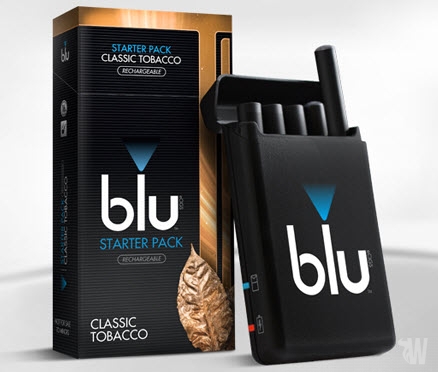 Only a few weeks ago, a German court decided to take into account Zippo's infringement accusations and ordered Blu Ecigs to stop selling its products in the country. The reason cited by the court was 'trademark confusion' between the 'blu' company name and the 'blu' line of lighters already sold by Zippo for many years. Back in 2007, Zippo released a blue flame, butane lighter that they named, Blu. Their famous lighters have been collected for generations but we doubt many people have ever heard of Zippo Blu.
Blu Ecigs believes that since Zippo's line of lighters didn't get so much consumer recognition, they have decided to revive it through this lawsuit. Blu Cigs is a worldwide-recognized electronic cigarette brand due to its early industry success, celebrity endorsers and widespread distribution. Blucigs are a very solid product in the US with a vegetable glycerin based e-liquid line made by Johnson Creek Smoke Juice, a highly respected and reputable e-juice brand. They have been the best US selling electronic cigarette in 2013 with a total market share of over 40%.
Blu electronic cigarettes have been on the market since 2009, with Lorillard buying Blu Ecigs for $135 million in April 2012. As part of Lorillard's proposed $25 billion deal to be acquired by Camel-maker Reynolds American, Blu is set to be sold to the U.K.'s Imperial Tobacco. Lorillard reported $230 million in e-cigarette sales in 2013, almost all of it coming from Blu.
And Blu has not only been probably the most successfully branded electronic cigarette, the company is also constantly pursuing new product development, given the shift in vapers' habits. They have recently released a closed tank system called the Blu Plus in their attempt to satisfy the needs of consumers.
Ronald S. Milstein, a spokesperson for Blu Cigs stated that, 'Zippo is trying to unfairly capitalize on the commercial success of our Blu Ecigs electronic cigarettes business despite the fact that Blu electronic cigarettes products could not possibly cause damage to Zippo's lighter sales.'
He went on saying, 'We intend to vigorously defend our trademark rights throughout the world against Zippo's opportunistic trolling tactics and abuse of the legal system. Zippo is clearly struggling to make something out of nothing. Its misguided publicity campaign is designed to offset what has been a total failure of the Zippo 'blu' product in the butane lighter market.'
In response, Cygnet a Lorillard subsidiary and the other unit, Lorillard Technologies Inc, filed for an injunction and declarations with the High Court of Justice in London, according to a recent press release. The injunction asks that Zippo be ordered to stop repeating its 'unfounded threats' against Cygnet and seeks damages for Zippo's conduct.The filing also seeks the court's declaration that the current use of the blu e-cigarettes trademark does not infringe Zippo's claims of intellectual property rights.
RELATED REVIEWS: