GoodeJuice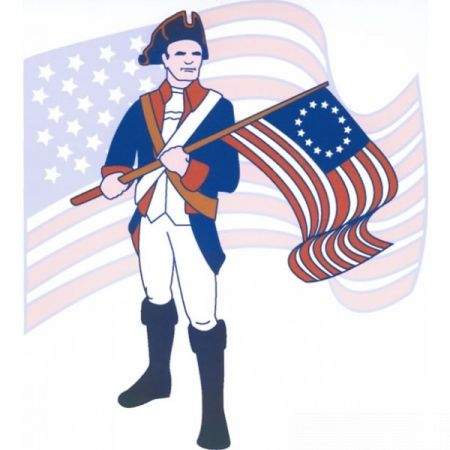 GoodeJuice has built a very solid reputation in the last few years regarding its top quality e-liquids. The company is located in Minooka, Illinois and it has been on the market for quite some time, and it has developed a wide variety of ejuices suited for every taste.
Besides the juices intended for certain brands like eVo eliquid and Joyetech eliquid which are carefully crafted to take full advantage of these devices' specifications and power, GoodeJuice also sells three types of carefully crafted cocktails suited for any type of device.
Their "USA Lab Made eLiquid" has set a standard for one of the best performing and highest quality USA Made ejuice ever offered. Many ecig users ask for all American made juice with excellent throat hit and the most realistic cigarette-like vapor production possible and therefore they have created some of the purest, most satisfying eliquid to ever grace the scene. It is manufactured USP rated liquid nicotine, good quality propylene glycol, and also vegetable glycerin.
Cool Blast Menthol, Full Throttle Tobacco, Strawberry Chill Menthol, Emerald Square Menthol, M-Type Lite Tobacco, High Octane Tobacco, Polar Ice Menthol, and Bull Durham Tobacco are some of the USA Lab Made ejuices that got all of the vapers talking.
On the other hand, many ex-smokers want a real tobacco taste, and Goodejuice 'House Brewed' e liquid delivers just that. Their 'House Brewed' e juice is triple filtered for the best performance in all electronic cigarette kits. Acadian Tobacco, Fire Cured Tobacco, NET Menthol, Patriot Tobacco, and Wild Turkey Tobacco are just some of their home brewed e juices consisting of macerated tobacco steeped for a specific amount of time and then triple filtered through a unique and secret process.
With a large assortment of e juice flavors to choose from, their 'Premium e-Liquid' is made from the finest ingredients and meet the highest quality standards. These value e juice (USA-made) are sure to satisfy even the pickiest of vapor enthusiasts. Apple Pie, Bavarian Cream, Blueberry, Bubblegum, Butterscotch, Candy Bar, Congo Craze, French Vanilla, Gummi Bear, and Mango are just some of the 48 available aromas.
One of their most iconic e-liquids is by far the Hose Brewed 'Patriot Tobacco'. They extract the flavor and essence from the finest Virginia Burleys, premium Kentucky Cavendish, and authentic Louisiana Perique Tobacco. The end result is a robust tobacco flavor with an addictive quality. The ejuice is medium brown in color with a rich tobacco smoke flavor and many complex aromas due to the flavor extracted from the natural tobaccos. The pale sweetness combined with the hypnotizing tobacco flavor and incredible throat hit make this e-liquid a real masterpiece. Vapor production is much better than the average PG blend and it completes this renowned ejuice making it one of the most loved on the market.
RELATED REVIEWS: