Halo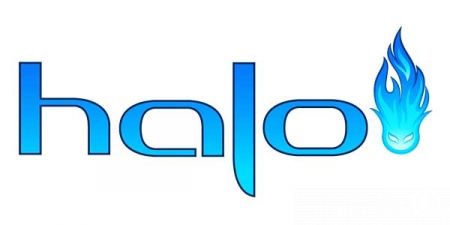 Halo has been for many years one of the top players on the electronic cigarette market and their eliquids are some of the purest money can buy. Compared to other brands that offer more flavors, Halo has fewer choices, but each aroma is guaranteed to be tested thoroughly and made with the best ingredients out there.
Since joining the market in 2009, they became renowned for their amazingly delicious e-liquid, crafted only from premium FDA approved natural and artificial flavorings to offer a rich taste that is never too overpowering. Instead of importing their juice from China, the company decided to cut down on profits and make their e-liquids back home in the US. All of the e-juices from HALO are approved by FEMA GRAS (The Flavor and Extract Manufacturers Association of the United States – Generally Recognized as Safe), and the flavorings are collected from highly renowned designers across the world.
The Halo Purity award-winning e-liquids are formulated to provide unprecedented flavor and performance, therefore it's no surprise that some of the best tobacco aromas on the market come from them. Their palette of tobacco flavors Torque56, Captain Jack, Southern Classic, Midnight Apple, Tiki Juice, Prime15, HX3, Tribeca, LongHorn, Freedom Juice, Voodoo, and Turkish Tobacco.
If you love menthol then there are four distinctive cocktails for your taste buds: Mystic, SubZero, CoolMist and Menthol ICE.
Halo e-liquids come also in six varieties of gourmet flavors. Belgian Cocoa, Kringle's Curse, Cafe Mocha, Shamrock, Malibu, and Twisted Java, which are formulated with the perfect balance of sweet top notes and dry undertones, designed to be vaped all day long.
Out of these juices, there is one than stands out from the crowd. 'Turkish Tobacco' has built a reputation of being if not the best then one of the top five tobacco flavors money can buy. If you are tobacco lover, then it will remind you of the best aspects of your smoking experience. It has the ideal mixture of sun dried tobacco with a very pale almost sweet hint. This mild aroma is very similar to the tobacco cultivated on the Black Sea coast, which is commonly used in both traditional cigs and pipes. You'll get an impressive throat hit and really good vapor production with this e-liquid.
All of Halo's e-liquids come in 7ml or 30ml bottles and five different nicotine strengths. The packaging is great and you can be sure it will be worth the money. Also the brand has some sample packs available for those who don't want to 'blind-buy' a 30ml bottle form the start. They come in six different flavors and surely you will find the best one for your craving taste buds.
RELATED REVIEWS: