Holy Grail RY4 Sweet Tobacco E-Liquid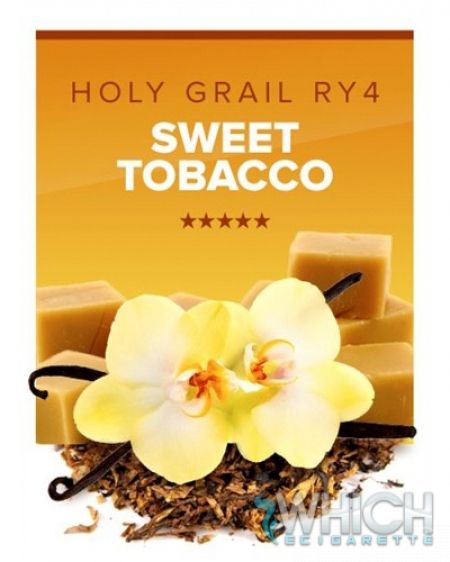 For all those tobacco lovers looking for something to spice up their vaping experience, the Holy Grail RY4 Sweet Tobacco e-liquid comes as the perfect combination of the traditional aroma blended with some hints of caramel and vanilla. It's got that 'sweet' & 'sour' appeal occasionally, but it's alluring due to its' chameleon characteristics. You will be tasting different aromas depending on the device or the voltage / wattage you're using. This will be for sure be one of the best RY4 variations you have ever tasted.
Holy Grail has a satisfying tobacco flavor with the tiniest underpinning of sweetness, which makes this e-liquid so unique. Besides all this, the sweet notes seem to kind of move around and grow or fade in intensity from hit to hit. You fill definitely find it really pleasurable and not at all annoying like other variations.
It is true that the traditional RY4 elements are present but then there are spice notes which put this particular e-liquid in a category all its own. It is very refined and complex and easily an all-day vape. On the inhale you'll be surrounded by that butter toffee goodness combined with some hints of vanilla. Then you catch the tobacco base once you exhale, which blends and rounds out the whole aroma perfectly.
The e-liquid is 100% USA made, sealed in glass bottles and accompanied by a precision dropper. It has a base of 70% Propylene Glycol and 30% Vegetable Glycerin and comes packed in 15ml or 30ml bottles. It also comes in four different nicotine strengths (0%, 0.08%, 1.8%, and 2.4%).
RELATED REVIEWS: