Mountain Oak Vapor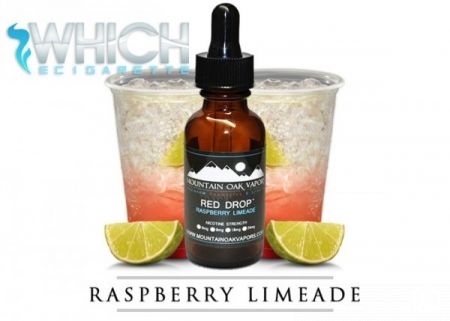 Mountain Oak Vapor or simply 'MOV' is located in rolling hills of Cleveland, Tennessee, and it was started by "Do It Yourself" e-liquid makers, in their pursuit of creating high quality ejuices that deliver impressive flavor at affordable prices and with no sacrifice in quality. This company knows that many vapers are seeking quality ejuices made from the best ingredients and have invested a lot in the development of their elixirs and their presentation. It's one of the few brands on the market that offers all of its e-liquids packed in glass bottles, since some flavors tend to be influenced by plastic containers. Also customers who otherwise complain that bottles of e-juice are not properly labeled can rely on Mountain Oak Vapors to be clear about ingredients, all of which being sourced 100% in the United States, crafted in America, and are USP food grade.
All of their batches are fully traceable, with samples stored inside their lab. Each individual lot has a unique numbering that can be traced to a nicotine lot, a flavor lot, a Propylene Glycol lot, and a Vegetable Glycerin lot. Each bottle is dated and is intended to be soled in less than four weeks.
Mountain Oak Vapor has a total of 43 available e-liquid flavors divided into three distinct lines: Sweetwater Valley, Dark Temptations, and Tennessee Original. There is a fourth category 'MOV HIGH VG' which includes variations from the first three, but with reduced Propylene Glycol. These E-Liquids have a much higher level of Vegetable Glycerin and there for they are thicker. They tend to produce more vapor, with less throat hit, but because of the thickness of the juice may not perform as well in certain accessories such as top fed clearomizers.
Most of their flavors come in four different nicotine levels and two bottle sizes: 15ml and 30ml. You are also offered to add Menthol to any of the flavors in 10 different increments. This is a great opportunity for all of the vapers that enjoy a minty vibe. Frostbite, Blue Ridge, Smoky Mountain 555, White Leaf, Southern Gentleman, HEY JACK, Belgian Briar, Full Virginia Flake RY4, Coffee & Cream, Absinthe Minded, Blueberry Pancakes, Caramel MOVaccino, Double Barrel, Chai Tea Latte, Peppermint Bark, Tropical Sunrise, Nirvana, Shangri-La, Ecto Fusion, Grape Onya, and Water Malone are just some of the juices that keep MOV's customers always asking for more.
Out of all the available flavors, 'Red Drop' is the one with the most user feedback and notoriety. It's MOV's take on a Raspberry Limeade type flavor. The main aroma in the ejuice is a nicely done raspberry that is not over powering. The juice also has an undertone of lime that comes in after the first hit of raspberry and compliments it. Overall it has a decent throat hit that is not too harsh. It also has a fair amount of vapor considering it only has 30% VG.
If you are into tobacco flavors, then you should give their 'Hey Jack' a go. It is a high Vegetable Glycerin e-liquid extracted from actual tobacco plants. It only uses pure natural and organic ingredients and it's extracted in their own lab. It has some sweet notes and it's generally a mild vape accompanied by good flavor and a nice throat hit.
RELATED REVIEWS: